So you've decided to take the leap and invest in social networking sites for business – it's a good choice! Social media is one of the cheapest forms of marketing available, and the ROI it's providing to the business world is growing more and more.
So it's time for you tap into it!
But now the big question is which social media site do you invest in? Or do you invest in all of them? Which corporate social networking sites will provide the highest ROI at the lowest cost?
Before diving into the best social networking sites for business, let's talk a little more about social media in general.
81% of the American population has at least one social media profile and more than half have two or more. So, no matter what social media sites you choose to invest in, you have a great opportunity to reach clients you wouldn't otherwise reach!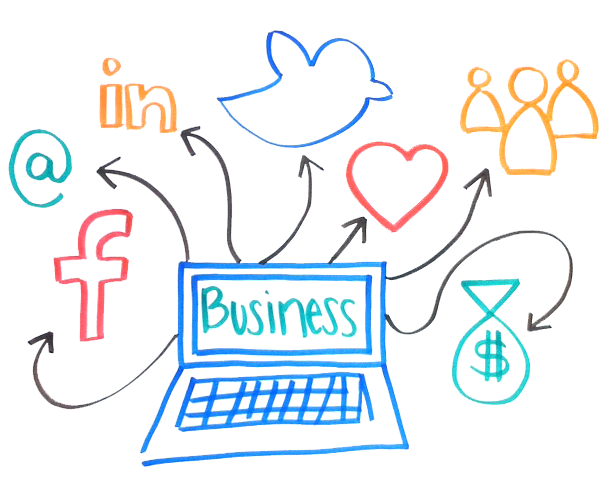 Plus, people not only use social media, they also use it specifically to make purchasing decisions!
For example, 70% of business-to-consumer marketers have acquired customers through Facebook. 93% of Pinterest users use the platform to plan or buy, and more? Instagram users used Instagram to buy a product online.
People not only buy on social media, but they also spend 20 to 40% more money on companies that use social media.
And if that wasn't enough, 71% of consumers who have had a positive experience with a brand on social media are likely to recommend the brand to their friends and family, further increasing their customer base!
These numbers, among others, show that you can earn money in the context of social networks, but which is the best for your business?
Today, we will cover the top 10 social networking sites for businesses to help business owners like you decide which one will be the most profitable for you.
Best Social Networking Sites For Business
1. Facebook
It should come as no surprise that Facebook is number one on our list of the top 10 social networking sites for marketing. With 2.41 billion daily active users, Facebook is the most used social platform.
Whether your business goal is brand awareness, website traffic, lead generation, or online conversions, Facebook should (and most likely will) make a noticeable difference in achieving your goals when you use it properly.
Facebook's wide user base and demographic of users is the main reason for being at the top of our list; Almost everyone can find their target audience on that platform and step in front of them.
You may be thinking, "Okay, so my target audience is on Facebook, but how can I make sure they see my business page?" The answer is Facebook advertising (and lots of great content!).
Facebook's advertising platform is by far the most developed of all social media platforms (yes, even with Twitter and other channels that have been around for a long time!).
On Facebook, you can segment by age, sex, job, interests, shopping behaviors, relationship status, and more. This allows you to target your exact target audience and place your ads and content on your news feed, where they are already shooting.
If you're wondering if Facebook is for you, our 9 times 10 answer is yes. There are only two instances in which we can suggest another platform on Facebook: the first if you do not have an advertising budget on social networks, and the second, if your type of business is prohibited from advertising on Facebook according to Facebook's advertising policies (for example, a vaping or tobacco company, etc.).
Highly Recommended: 18 Facebook Groups For Blogger To Get Traffic On Website
2. Facebook Messenger
Although Facebook Messenger is part of Facebook, you must download the Facebook Messenger app separately from Facebook to use it. It contains some additional features in addition to those mentioned above for Facebook! Therefore, Facebook Messenger is number 2 on our list of social media sites for business.
Facebook Messenger is an application that allows Facebook users to send each other direct messages and, luckily, this functionality also extends to business pages.
Since Facebook Messenger is part of Facebook, it has the same access to Facebook's large user base and advertising platform. You can definitely use this to your advantage!
Facebook has ad campaigns developed specifically for Facebook Messenger. When someone clicks on an ad, they are asked to start a Facebook message with your business page, and if they do, your business page will be able to follow them in messages from then on.
If your business model is more focused on lead generation, as opposed to e-commerce or more immediate online conversions, this could be a good option for your business!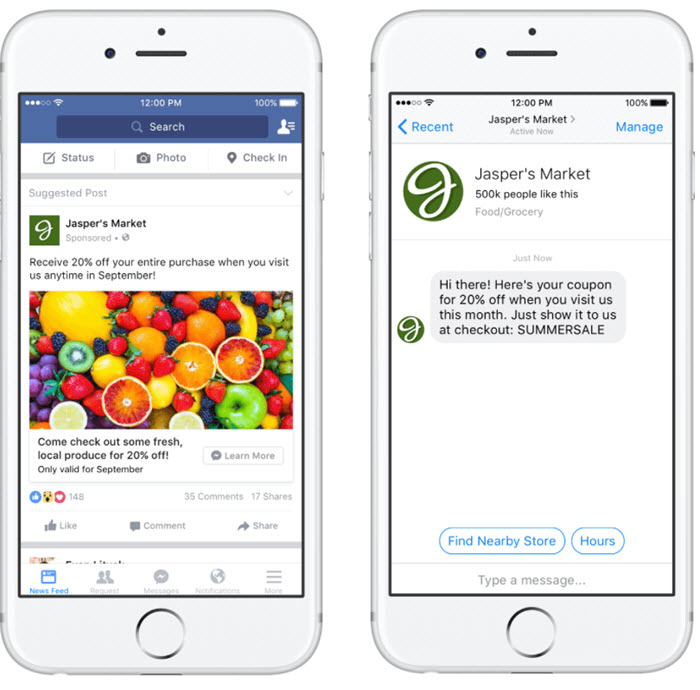 In addition to using Facebook Messenger advertising, you can also set up automatic messages for your business page. That way, if someone sends an organized message to your business Facebook page, Facebook Messenger will send you an automated message (the one you have created).
Often these automated messages say something as simple as, "Thank you for contacting us! Someone will respond within 24 business hours. Thanks and have a great day! "
Even a message as simple as that helps build trust between your business and existing or potential customers. Therefore, it increases the chances of you making a buyer or repeat buyer out of them.
3. Instagram
Instagram lags behind Facebook and is number three on our list of social networking sites for business. Instagram belongs to the same person who owns Facebook and has 500 million daily active users.
Mark Zuckerberg, Facebook CEO, saw so much potential on the platform and the benefits of Instagram that he bought it just 18 months after launch, for $ 1 billion, and the platform has continued to grow ever since.
Because Instagram is owned by Facebook, it has access to the same broad user base and advertising platform, as well as the Facebook Messenger app.
Therefore, Instagram has the same paid benefits as Facebook, but Instagram also has its own set of organic benefits.
When we use the term "organic," we mean functions that you can perform or results that you can achieve without paying directly in advertising dollars.
On Facebook, you must pay for ad campaigns to increase your followers and increase the reach of your page and posts. On Instagram, you can increase your followers organically, and therefore increase the reach of your profile and posts too!
This makes Instagram an excellent option for companies with and without an advertising budget.
Instagram is also a visual platform as you can only post posts that include photos and videos (instead of posting a copy without visual creativity). This works to your advantage as a company, as people remember 80% of what they see rather than what they read or hear.
4. Pinterest
Whether your business fits into a creative industry of any kind or serves women better, Pinterest is a social media platform you want to be on.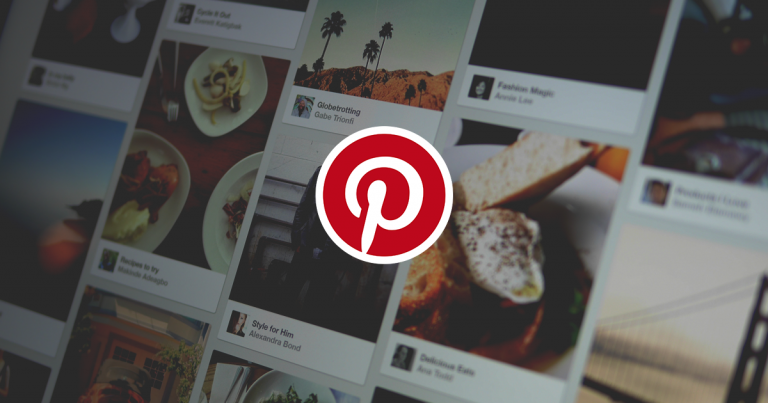 Pinterest has 291 million monthly active users. Of these users, 81% are women, 93% of active users said they use Pinterest to plan purchases, and 87% said they bought something because of Pinterest.
Food recipes, lifestyle items, wedding inspiration, and clothing ideas are some of the top searches on Pinterest. Therefore, if your company belongs to any of these sectors, you must use Pinterest as one of your social media sites for business.
Although Pinterest's advertising platform is not as advanced as Facebook's, you can still use paid ads to increase the reach of your posts and track online conversions through Pinterest ads.
Also, Pinterest has some organic features that other social platforms don't have. The organic reach in a Pinterest post is determined by the number of keywords in a post and whether they are in line with what a user searched for on Pinterest.
This gives companies the opportunity to strategically plan their content to contain highly searched-for words on Pinterest, without having to use additional ad resources!
Highly Recommended: 11 Strategies To Achieve Explosive Growth on Pinterest
5. Snapchat
Snapchat is an application that allows users to send Snapchats (a photo or video) directly to another user or to the Snapchat story.
A Snapchat sent directly to another user can only be viewed once, but a Snapchat in a Story (such as your Company's Story) is visible for up to 24 hours after posting.
If your target market is primarily made up of a younger population, Snapchat may be one of the most effective social media sites for you!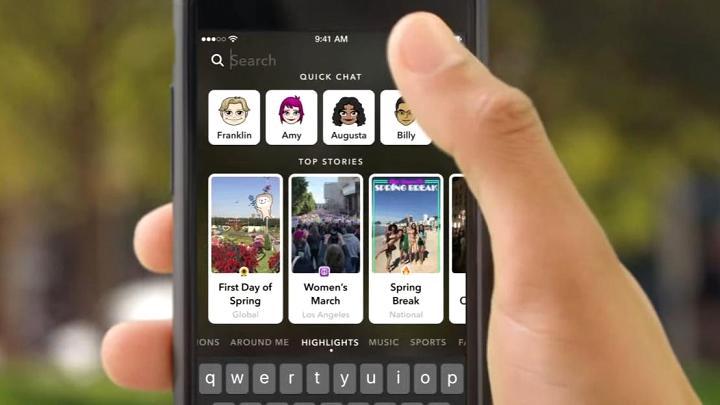 There are over 350 million monthly active users and 203 million daily active users on Snapchat, and 71% of those users are under the age of 34. Specifically, almost half of the users are between 18 and 24 years old.
Snapchat shares the advantage of Instagram's visual content as Snapchat posts must include a photo or video to post.
In fact, Snapchat has more than 10 million daily video views. Are your company's videos tapping into these daily viewings?
Snapchat also offers advertising options where you can pay to have a linkable Snapchat in the Snapchat Discovery section.
Between organically posting content to your company's Snapchat story and paying to post Snapchat on your target audience's news and insights, you're sure to hit your market on one of the youngest and fastest-growing social media platforms!
6. YouTube
YouTube is a video platform that allows users to watch videos and / or upload them.
YouTube has 2 billion monthly active users, giving your company the opportunity to share company content with more than 30 million daily active users who are likely to see it.
Similar to Instagram, Pinterest, and Snapchat, YouTube has the benefit of visual content, but unlike the other social media sites for companies we've listed so far, it has the unique stance of belonging to Google!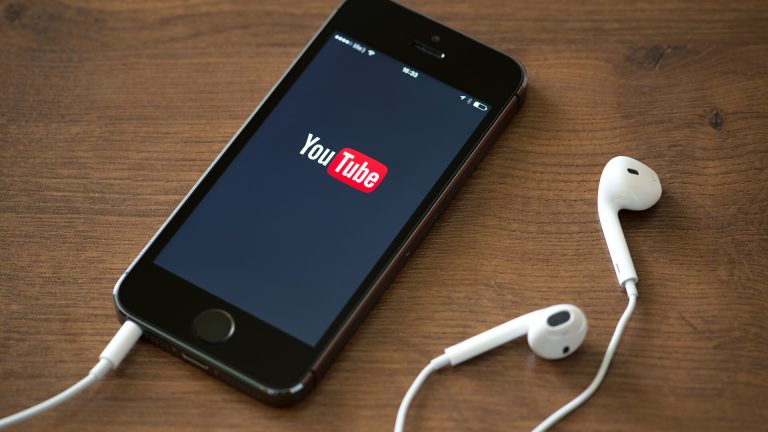 For this reason, YouTube has access to Google's advertising platform, and you can use this to your advantage by displaying YouTube ads.
It also mimics the parent company as it can optimize the search for the company's YouTube videos with the appropriate keywords.
Without having to spend extra money on advertising, you can make your YouTube videos have a higher search ranking, including the searched keywords in your title, video description, and the actual list of keywords in the keywords tool.
7. Twitter
Twitter is one of the oldest social media platforms and has 336 million monthly active Twitter users. You can post photos and videos along with a limited copy of the characters, but Twitter is best known for its real-time updates. Is the term "live-tweeting" ringing a bell now?
Twitter is also great for attracting new leads through the use of hashtags. Just like on Instagram, you can search for a hashtag and find other consumer and business posts that have used it.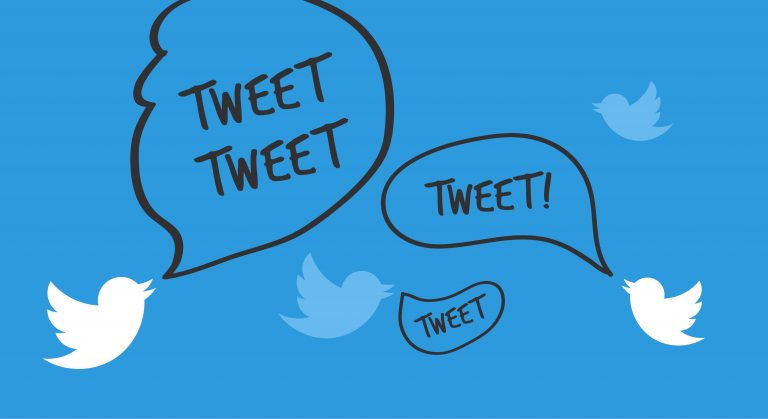 This means that you can find consumers who are looking for something that your company offers and vice versa.
For example, if you are a car wash company, you can literally find people tweeting about how they need to wash the car, depending on how they used hashtags in their tweet. You can tweet them at a discount to wash your car and you probably have a new customer.
8. LinkedIn
Whether your company follows a B2B model or targets consumers based on job titles, LinkedIn can be a powerful tool for you!
LinkedIn has 303 million monthly active users, most all of which are in the working world or close to it.
Since LinkedIn is considered a social media platform for businesses, people often include more accurate information about their employers, jobs, work email addresses, and more than other social media platforms that are most widely used for personal use.
LinkedIn's advertising platform is not as advanced as Facebook's in terms of campaign features, but it offers far more positions to target than Facebook. This can be crucial if your company's results depend on the segmentation of specific companies or positions.
9. TikTok
TikTok is a new social media platform launched in 2018. It is an application that allows users to create their own 15-second video clips and share them. It now has 1.2 billion users worldwide, with 500 million monthly active users. With these figures, it has now surpassed Twitter, LinkedIn, and Snapchat, obviously older platforms.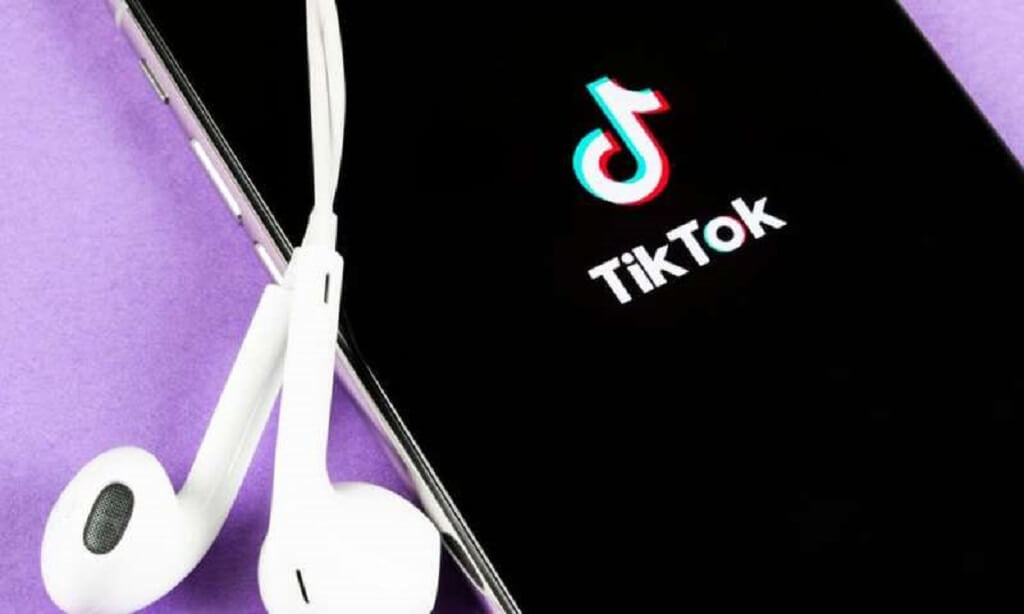 However, while it has a lot of potentials to attract the attention of Generation Z, there is still a long way to go when it comes to advertising. The only way that marketers can use this platform for advertising is through influencers.
And because it is still not as saturated compared to other social media giants like Facebook, Instagram, and Twitter, many brands are now using it to reach Generation Z, a market that seems quite elusive to reach.
10. Yelp
Yelp isn't always the first app someone thinks of when they think about social media, but it's on this list because it plays a big role in maintaining your company's brand and image!
Yelp has 178 million monthly visitors and includes visitors who want verbal confirmation that their business is offering a positive or negative experience.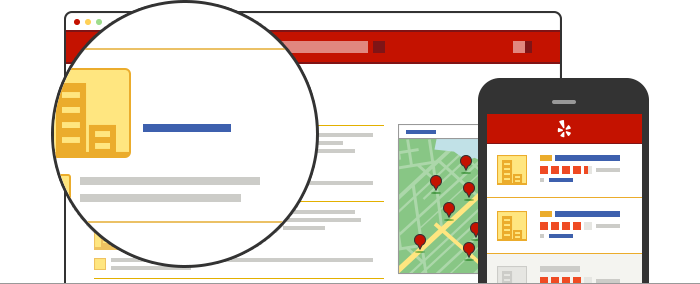 Due to the nature of Yelp, this gives your business a chance to maintain its reputation by encouraging strong reviews and responding to negative reviews.
By doing so, you create an organic sense of transparency and trust between your company and your customers, and this can play an important role in the growth and retention of your customer base.