In the modern digital marketplace, all brands are looking for a way to increase their visibility online. Without a doubt, one of the best ways to reach more customers is to improve your ranking in search engines like Google. But if you want to be found on Google, you have to do some work.
Search engine optimization takes time to work its magic. You can't just write a great blog and wait for the traffic to start flowing. Instead, you need to be strategic about where you spend your time and energy. Having a plan in place can help you focus your efforts on the most important parts of your SEO strategy.
Whether you are creating your site for the first time or looking for ways to optimize your existing site, you can quickly follow the 4 steps below to get found on Google in no time:
How To Be Found On Google Search In 4 Steps
Do Your Keyword Research
Searching for SEO keywords is a critical first step that can be found on Google. Keyword searching helps you identify the keywords and phrases that your target customers use to find brands like yours in the search engine. This includes not just broad keywords with one or two words, but also long-tail keywords, which are more specific phrases that a search engine user can type to narrow their search.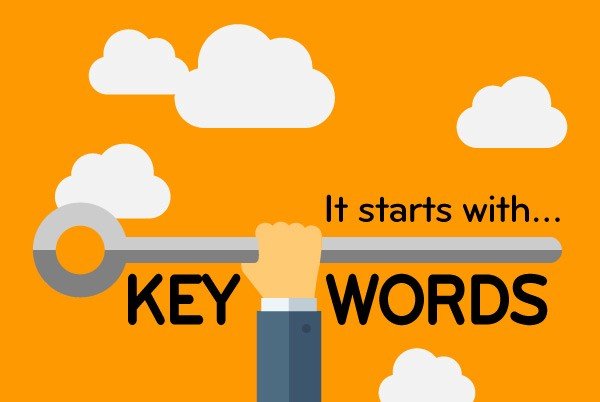 Take the time to brainstorm:
To start your keyword research, you will need to think of a few potential keywords that are relevant to your brand and the products or services you offer. This provides an effective starting point for finding which keywords can drive the most potential traffic to your site.
Invite your entire team to come together and discuss what keywords and phrases they think potential customers can use to find you online. Don't forget to include more specific long-tail keywords in your brainstorming.
Remember that it doesn't have to be a perfect list, and keyword suggestions will not be included in the list. But it is a good starting point for narrowing down your keyword list.
Expand your keyword list:
Once you get an initial list of keywords, it's time to expand. There are a few different tactics you can use to start growing your keyword list:
Localize your keywords. If you have a physical store or are targeting consumers in certain geographic locations, try adding city information to your keywords. For example, "Air conditioning repair in Los Angeles."
Use Google's suggestion. Do you know how Google suggests certain things to you based on what you start typing in the search bar? You can use these suggestions as to additional key phrases.
See similar searches. When searching for terms on Google, you will see a list of similar searches at the bottom of the SERP. Take a look at them and see if any of them are relevant to your brand.
Look at your competition. Another way to expand your keyword list is to check the ranking of your competitors. You can also consider adding some of these keywords to your list.
Research keyword volume and difficulty
Now that you have a list of potential keywords, you'll need to do a little research to find out which ones are worth investigating. Start by looking at the average monthly search volume for each of your keywords in the Google Keyword Planner.
Create Content Optimized For The Search Engines
If you want to be found on Google, you must create content that is optimized for search engines. Now that you have a list of keywords, you can develop relevant and useful content that emphasizes the keywords and phrases that consumers are using to find brands like yours. Your content is what the search engine crawls, or searches, to find those keywords and provide the correct results to search engine users.
Content is known as an on-page SEO factor, which means it is something you do on your website to drive search engine optimization. Google considers great content to be one of its top three ranking factors, so it's vital that businesses invest in producing and publishing great content on a regular basis.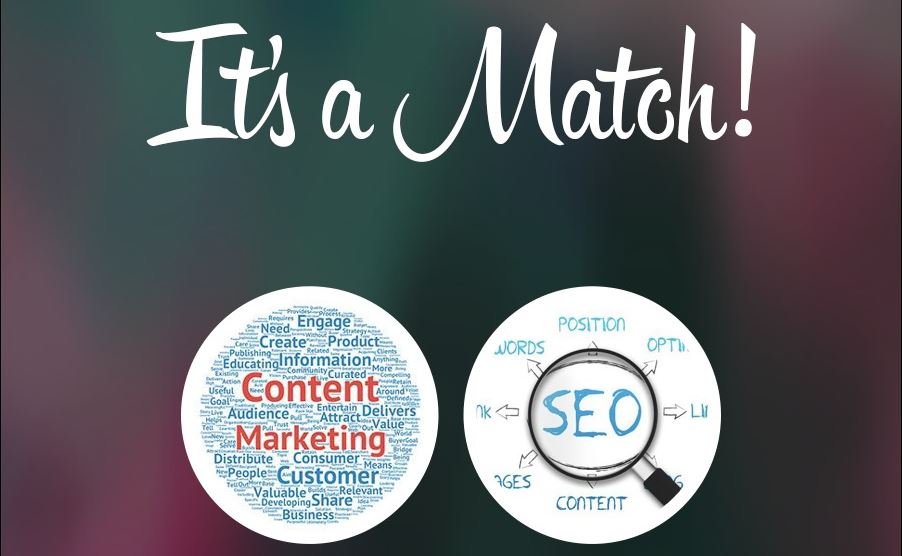 Content marketing and SEO are a perfect match in digital marketing heaven.
Not only is content marketing an important part of your SEO strategy, it also plays a vital role in helping to drive your digital marketing campaigns. When you produce great content for your audience to read, you are engaging and educating them. Which helps a lot to guide them to the next step of the buying process.
For this reason, your content needs to be optimized for search engines, but also relevant and useful to those who read it.
Now that you know why good content is important, let's talk about what makes great content from an SEO perspective. Search engine optimized content has the following characteristics in common:
Long Format: While it's normal to write a shorter post here and there, many of the top search engine results are over 2000 words long. Not only are full posts more useful, but they also tend to hold the reader's attention for a longer period of time, increasing the time spent on the page and your SEO results.
Easy to Read: Even if your business is in a difficult or complex industry, it's important to make sure your content is easy for visitors to read. Content written indigestible parts, using headings and bookmarks, is easier to read and will increase your SEO value.
Recent: Google favors content that has been updated. And the same goes for search engine users. Sites that rank at the top of the search engine results page (SERP) offer timely and relevant content. So, be sure to constantly update your older, better-performing posts to help them continue to rank.
Organically Keyword Rich: Gone are the days of keyword stuffing. Nowadays, if you want to be found on Google, you have to use keywords and keyword variants organically in all your content. It shouldn't seem forced, but use keywords naturally throughout your content.
In addition to writing quality content that is fresh and naturally uses keywords, you should also pay attention to how you format your content on the page. This will play an important role in making it easier for search engines to find and understand what your content is about.
Focus On Off-page Elements Of Seo
Publishing a lot of great content is just the beginning. All your keyword research and optimized content will go to waste if you don't have off-page SEO to back it up.
If you want to be found on Google, you will need to work outside of your site to drive more traffic to your pages and show Google that they are relevant and useful.
This visual provides a great analysis of the different tasks involved in SEO on and off the page.
Off-page SEO helps increase traffic back to your site, while also helping to establish quality backlinks. Backlinks are links from other sites to your content. Backlinks are Google's top-ranking factor, as they are one of the best testimonials to the quality of your content.
If other relevant and reputable sites are linked to your content, it is a clear sign that the content is useful and of high quality.
Monitor And Test
SEO is always changing. It seems that just when you started your SEO strategy, Google throws another curveball, changing its algorithm. That is why it is vital that companies keep up to date with the latest SEO news and adjust their strategies and tactics to account for these changes in best practices and strategies.
Not only are SEO best practices constantly changing, but so are the keywords customers use to find brands like yours. It is important for brands to constantly analyze their web traffic and observe the performance of different keywords.
You should also be at the top of the search engine rankings and research the possible reasons why your position may have dropped.
The rules of SEO are always changing. Start with a checklist of best practices, but stay up-to-date with the latest SEO trends.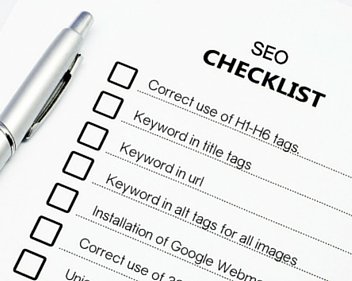 When you start, use this as a basis to find out how your SEO strategy is working. As you continue to monitor your results and make changes to your tactics and content, keep track of what you are doing differently and how it affects your performance.
A great way to test new strategies or see what types of content resonate best with your audience is to take a short quiz.
A / B testing is one of the best ways to see what elements of your content may be affecting your SEO and web traffic. With an A/B test, you start with a part of the content of the control and create a variation that is very similar to the control, but with one or two elements changed.
Get Help Getting Found On Google
While search engine optimization is certainly worth the effort, it also takes time and resources to get it right. If you don't have an in-house team to do the job, consider hiring an experienced SEO firm that can help you develop and implement a strategy that will help you get found on Google.