Believe it or not, posting on social media, more specifically on Instagram, is an art. There are many factors to consider; You can't just post what you want if you really want to gather a significant amount of followers.
Some factors are obvious, like posting photos that are thoughtful, relevant, and encourage engagement.
However, just because you're posting great content doesn't mean you'll soon be famous if you don't pay attention to what time you post on Instagram.
Timing is the most important factor to consider when looking to build a sequel.
Here, we'll look at when is the best time to post on Instagram and some important factors to consider before posting.
Know Your Audience
Before going into details, we should discuss the importance of knowing your audience before posting on Instagram.
This means you need to know where they are in the world, when they are most active, and what they are most likely to respond to.
It's also good to know what type of content generates the most engagement.
It's great to post a photo and get a ton of likes from a large number of followers you have or the hashtags you use.
But the biggest and most popular pages always seem to be completely cut off from the real world, posting obviously sponsored photos and not responding to their audience.
The key to successfully posting on Instagram is to always keep your followers in mind.
When you pay attention to your audience placement, post relevant content, and post content that encourages engagement, people respond positively by telling others to follow your page.
The Best Time to Post on Instagram
We've briefly mentioned how to post planning for your time zone is critical to successfully posting on Instagram, but let's dive a little deeper.
There are a lot of things we haven't mentioned yet!
Post During Off-work Hours
The purpose here is to post as long as there are people available to view your page.
Most people work, which means that most people are not available for at least seven hours a day.
What you don't want to do is post quality content during hours when people are in meetings or in the middle of projects and tasks.
Post between 11 am and 1 pm to target people on their lunch breaks.
Posting between 8 pm and 9 pm is also ideal because that's when people are relaxing on the east coast and everyone on the west coast is just getting out of work.
Save Important Posts for Weekdays
People work more efficiently with routines.
During the week, we get up early, eat breakfast, go to work, come home, watch our favorite shows, call the phone before bed, and finally go to sleep.
When the weekend rolls around, people relax and walk away from their phones or do other tasks because they don't have time during the week.
Save your most important posts, like the ones you socialize on during the week.
The general consensus on when to post on Instagram, and on social media in general, is that posting on weekdays tends to generate more interactions with followers; However, every business is different and completely depends on your target audience or the target audience you want to reach.
Be Aware of Time Zone Differences
If you're on the east coast and your audience is primarily from the west coast, you should post with time zones in mind.
If the west coast is most active at 7 pm, you should schedule your posts for 10 pm EST.
The reason for this is that it's incredibly easy for posts to get lost in a sea of ​​similar content.
You want posts to reach the right people at the right time.
At the right time, you can target your core audience, while targeting their time zone at the same time. This is the key to reaching as many people as possible.
General Advice for Posting on Instagram
Now that you know when is the best time to post on Instagram, we should quickly review some general tips on when is the best time to post.
It's easy to see your most popular posts and try to emulate them every time, but if you don't understand why they work, you'll never get the results you're looking for.
The good thing is that there are tools that make posting on Instagram much easier.
Let Instagram Insights Do the Work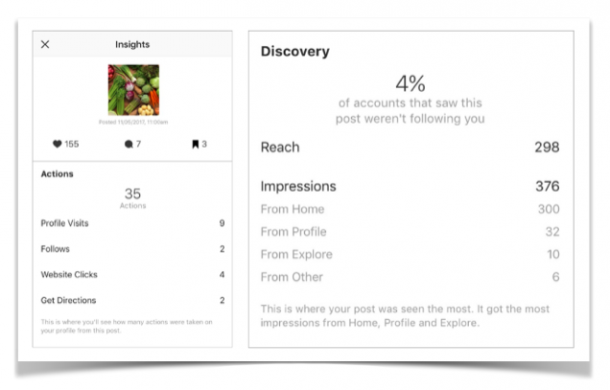 Sign up for a business account if you are a business looking to grow your Instagram followers.
It sounds obvious, but a lot of people don't and don't take advantage of the tools that Instagram already offers.
This takes most of the guesswork out of which time zones to target, what your hottest days are, and what your hottest posts are.
You can divide the interactions by location, time, day of the week, age, and gender.
You can't always just rely on the numbers; some people make separate or bogus accounts for specific reasons.
But if you have a large following and there are clear trends present, take advantage of the data you have.
Do Your Own Experiments
If you love numbers and you think Instagram Insights is not enough, create a spreadsheet and start doing your own experiments at the best time to post on Instagram.
There is no one-size-fits-all solution or one formula guaranteed to get the best results every time.
The only way to feel as strong as possible for your audience is to do the dirty work yourself.
It takes longer, but it will help.
Publish every day and every time you want to target your ads to see the time that delivers the best results.
Record in your spreadsheet and record the data for at least one week. You can even do follow-ups every month to make sure the results are consistent.
Download a Post Scheduling App
There are various apps on the App Store or Google Play Store that allow users to rearrange posts and schedule them to be published.
Many of these apps also allow you to buy followers, but Instagram is cracking down and it's always a no-brainer when people buy followers.
They typically have fewer than fifty posts, but more than 5,000 followers.
This tells people immediately that your page is not genuine and that you will not receive any valuable data, especially if your account is banned.
Look for an app that posts content accurately.
Many will have all kinds of great-looking features, but none of that matters if no one is looking at your posts.
The goal is to gain more traction, so having an app that publishes a photo at exactly the time you select is more important than how you order it.
The Final Word
Ensuring your content is seen on Instagram is easy, as long as you pay attention to when your followers are active and when the people you follow are posting.
Most of the time, you can get a good idea of ​​when to post by paying attention to when other pages are serving as well.
However, what works for them may not work for you.
They may be targeting an audience on the other side of the world.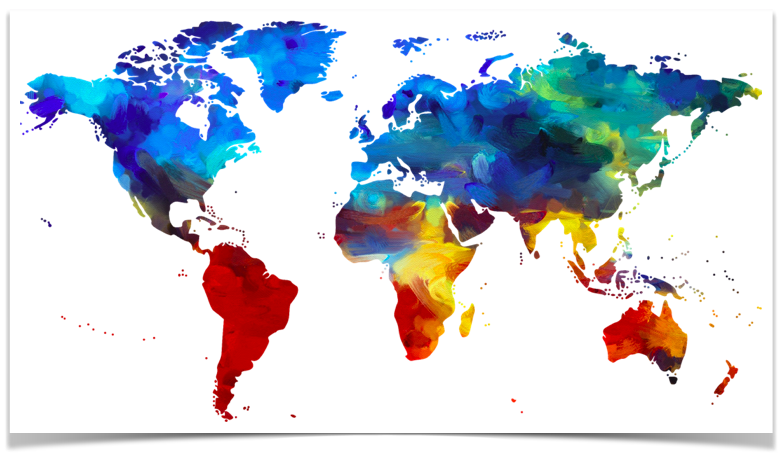 If you're taking advantage of the best analytics and you see that your audience is in the US, there's no point posting at 3 am, when everyone here is sleeping and everyone in Europe is waking up.
The most important thing to understand is that there is no tried and true method of posting on Instagram.
What worked one week may not work the next.
One way to at least get closer to an accurate idea is to generate your own long-term tests using spreadsheets.
If you find that your audience is interacting with your content no later than 3 am, but it turns out that you are asleep at that time, you can rest easy knowing that a scheduling app can automate posting for you.
You can and should find out when is the best time to post on Instagram by testing as many factors as possible.
At the end of the day, there are tools at your disposal to facilitate the management of social networks, but you must know them.
No need to guess anymore.
By following these guidelines for posting to Instagram, you will be able to post meaningful content that encourages follower engagement while increasing your follower count.
You don't need to buy followers if you're doing it right, and there's no reason not to when Instagram offers its own feed feature.