If you've ever wondered why some sites have additional information, such as images and ratings, displayed with their listings in search engine results, then you've come to the right place.
These sites take advantage of rich snippets, and by choosing one of the tools in this guide to get the best rich snippets and outline plugins for WordPress, you can also update your site's search engine listings.
However, these plugins are more than that. These tools will help search engines better understand your content and determine when and where to show it in their results. These plugins not only allow you to control how your content appears in search engine results but also how it will look when shared on social networks such as Facebook and Twitter.
Having more control over how your content is displayed on external sites, such as search engines and social media, gives you the opportunity to optimize your listings for higher click-through rates and more visitors to your site. So it is definitely something worth investing time and effort in.
Some of these rich snippets and schematics plugins also have a strong focus on helping you post reviews on your WordPress site. This means that not only will your content appear in search engines with review data, such as a rating, but your site content will include a review box with ratings, pros and cons lists, and much more useful information.
So if you want to take advantage of Rich Snippets to stand out in search engines and do so much more, these plugins can help. All you have to do is choose the one that best suits your needs.
Best Rich Snippets Plugins For WordPress
Schema Pro covers all the bases, making this potentially the only WordPress-rich snippet plugin you need.
While there are many great options for enabling rich snippets on your WordPress site, Schema Pro aims to be the right all-in-one solution for a wide variety of sites and content types. With support for analytics, recipes, events, and more, it's fair to say that whatever type of content you're posting to your site, Schema Pro can help you display key information in search engine results.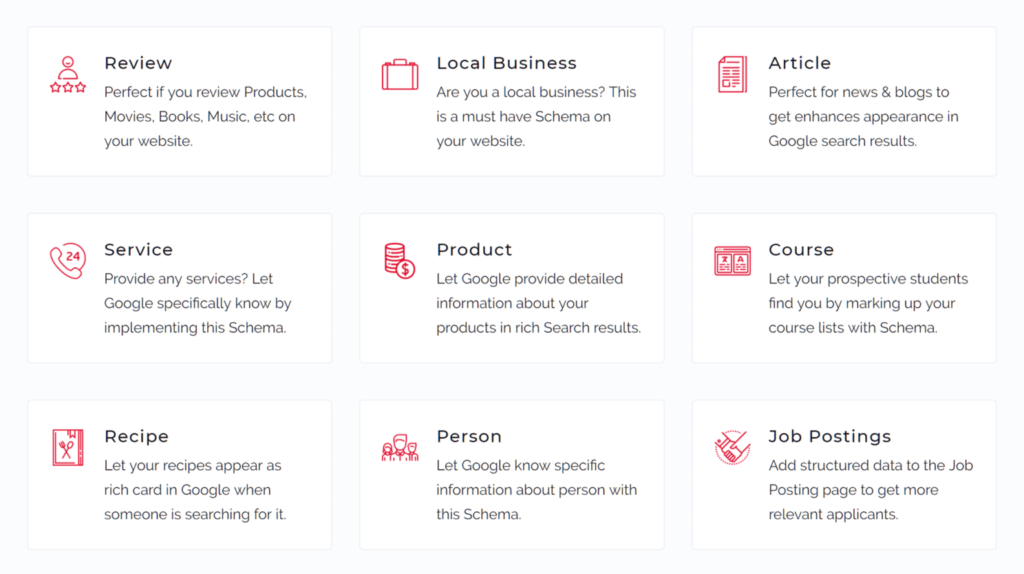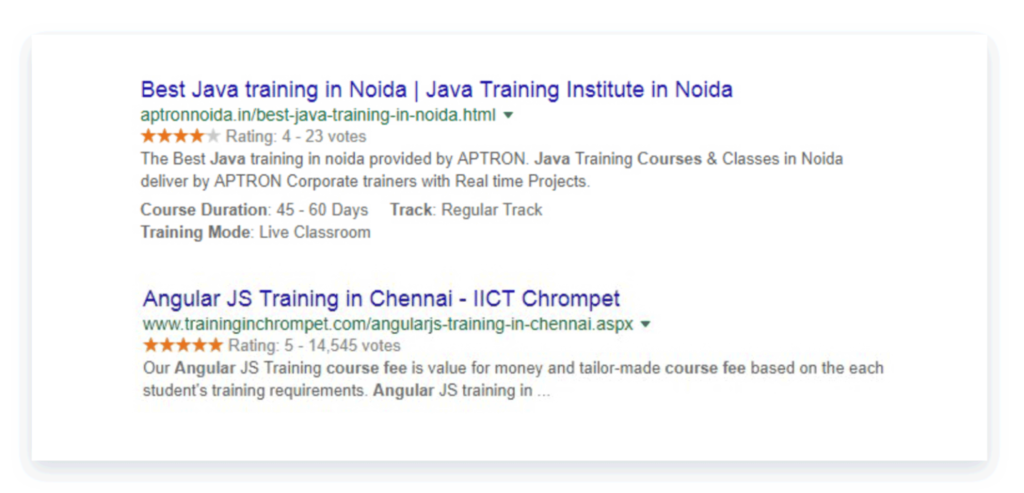 Fortunately, using the plugin is very simple. Just select a type of scheme from the drop-down menu and the plugin will do the rest. With Schema Pro, you also have the option to enable the plugin for your entire website or just for individual posts and pages.
Schema Pro works with any type of custom post that may be active on your site, ensuring that not only regular posts and pages can be enhanced with this plugin, but also products, events, or any other type of post you might be using.
If you're looking for a good full-featured rich snippet plugin for WordPress that works with 13 different schema types, then Schema Pro might be right for you.
All in One Rich Snippet is a free plugin to enable rich snippets on your WordPress site.
While this plugin doesn't cover as many schemes as some of the paid options in this guide, for a free tool the coverage is pretty impressive. So whether you're posting reviews, events, recipes, or products on your website, All in One Rich Snippet could be the cost-effective solution you've been looking for. Some other types of schemas are supported as well, so check out this plugin if you are curious what a free rich snippets plugin can do.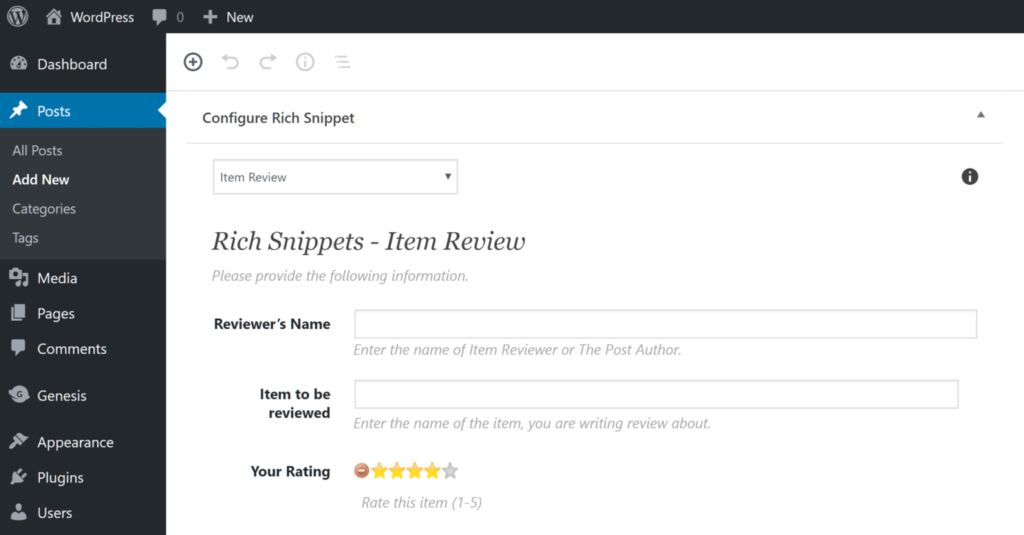 As the All in One Rich Snippets plugin integrates seamlessly with the WordPress dashboard, you should have no problem using this tool on your website. After installing the plugin directly from your WordPress dashboard, you can simply choose an outline each time you post a supported content type, such as a review or video, and then enter the relevant details, including a star rating, title, and name. of the author, where applicable, let the plugin do the rest.
While it is a free rich snippets and schema plugin, All in One Rich Snippet is regularly updated and support for more content types is on the roadmap for future releases.
Schema is another free option for working with schemas and enabling rich snippets on your WordPress site.
With support for enabling rich snippets for a good variety of content types, it's easy to see why this plugin gets positive feedback from users. Among the schemes available to you if you choose this plugin are articles, blog posts, and reports. However, if you are posting reviews, you can install the free plugin along with this plugin to get full access to the review scheme.
There is also a second free plugin that allows you to set a default image for your content, used when no featured image has been attached to a post. By using this plugin, whenever your content is shared on scam-supporting social networks and other platforms, this image will be used to help present your content in a more visually appealing way.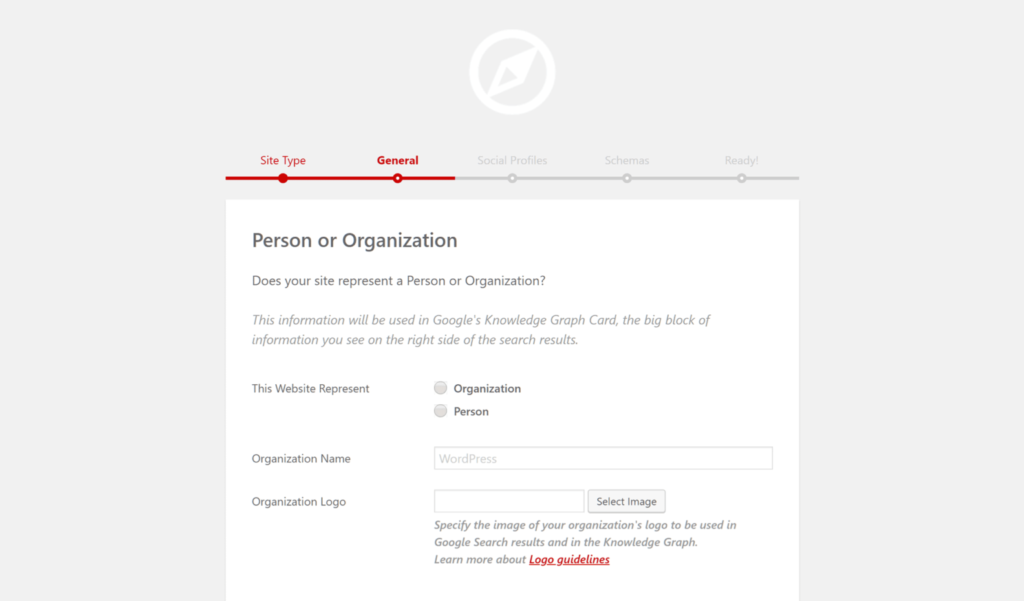 Another reason to consider the Schema plugin free is the focus on usability. Thanks to the easy-to-use setup wizard, you can easily configure rich snippets for your WordPress site in just a few simple steps. Schema is also designed to work well with many of the most popular WordPress plugins, such as Yoast SEO, WPBakery Page Builder, and WooCommerce, to name just a few.
If you are looking for a lightweight yet effective plugin to enable rich snippets without compromising your site performance, Schema is worth a look.
WP Review Pro is a plugin designed to publish professional-looking reviews on WordPress sites.
Once this premium plugin is active on your site, you can quickly add a review box to any content you post. These review boxes can contain a wide range of information to help your readers quickly see your ideas and key points for the item being reviewed.
Some of the items that you can display in your comments with this plugin include an overall score, star ratings, pros and cons lists, a summary, and much more. You also get a nice variety of options for displaying ratings, with stars, points, percentages, and circles available to name just a few.
Additionally, there are 16 templates to choose from to display the review information, ensuring that you can find the right look and feel for your site.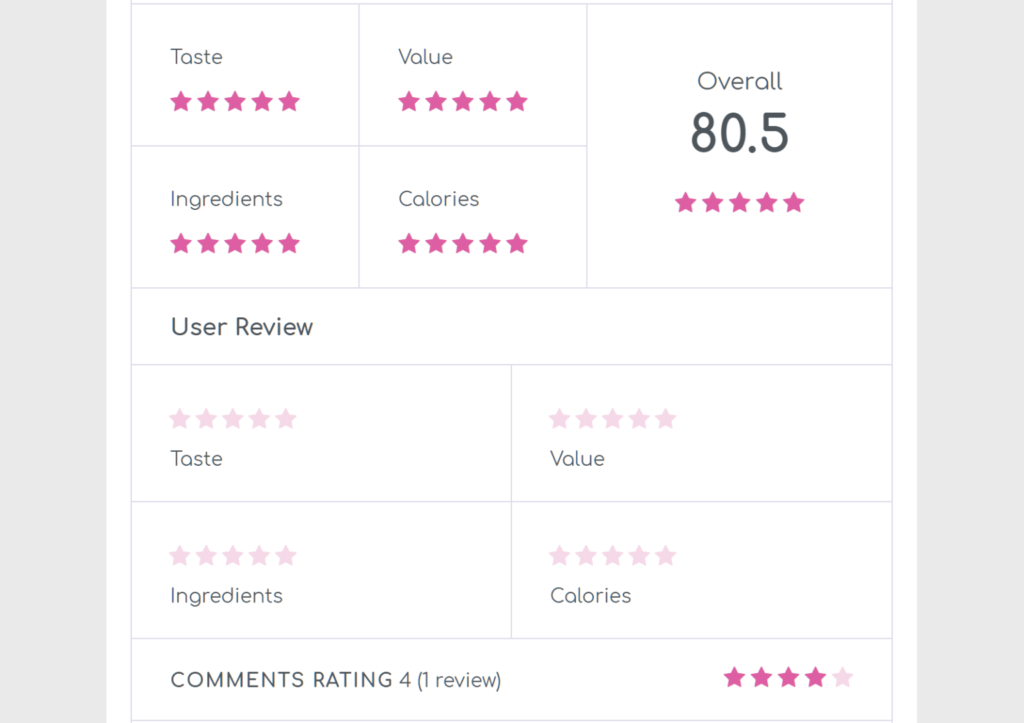 If your main goal is to publish engaging reviews on your WordPress site, while enabling rich snippets, WP Review Pro has many features that you should find interesting.