Websites are one of the most important assets of a company. Having a credible, professional, and engaging online presence takes work and patience. You know there are millions of websites, so how can you differentiate yourself from your competitors?
A good website grabs your attention, awakens your emotions, and easily gives you what you need. Here are some very important things to consider when creating a website for your business.
Beginner's Guide: How to Learn Web Designing at Home
Organization And Structure
Good sites are well organized and structured. They are not messy; they are clean and professional. They are also built around an audience and a target market. The organization makes a website accessible and easy to use.
By creating a well-thought-out organizational structure on your website, visitors will be able to better navigate and find your website content. In addition, a clear organization and structure allow Google to easily crawl and index your site.
Simple Navigation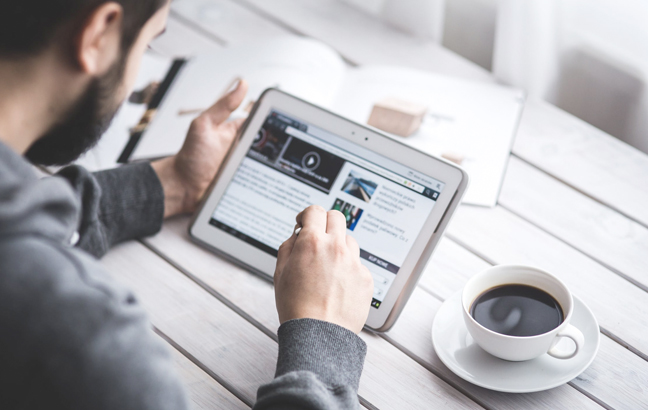 Successful websites offer simple and user-friendly navigation. Visitors must find everything they need quickly and easily. If users have to wander the site trying to find what they need, they will get frustrated and walk away. Therefore, it is important to include an intuitive navigation bar on your website.
Depending on the size of your site and the amount of content, you might consider implementing mega menus, also known as super menus. These types of menus go beyond the typical drop-down menus, allowing you to organize the content on your navigation bar using columns.
Original Content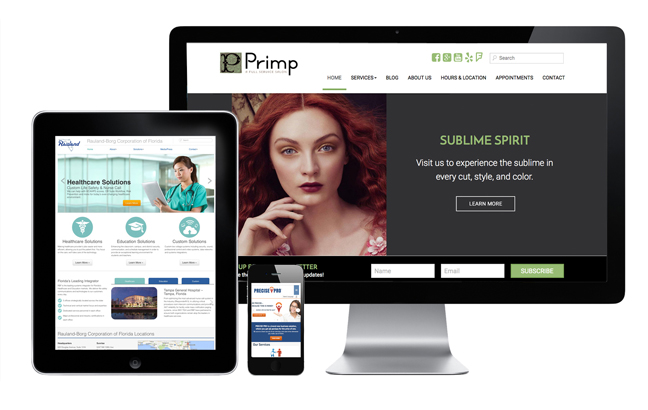 High-quality sites focus on the needs of their audience, not what they sell. Good, fresh content piques the interest of your visitors and invites them to participate, invite their friends, and come back for more.
Additionally, Google values ​​content that is relevant and interesting to users, so creating original content is a great way to avoid offers to make a good website.
Some companies choose to do this by writing articles or blog posts about their products or events, while others create pages that address frequently asked questions from customers (FAQs).
However, many sites already have original content, but it is only a matter of optimizing and promoting it.
Outstanding Design
The beautiful and contemporary design makes a website memorable. A good website is based on a theme that suits your market and personality. However, the exceptional design also encompasses a company's brand and takes user experience into account.
Therefore, it is very important to create a website for computers and mobile devices. Finally, good sites are designed for all audiences, from those with color blindness to users with more severe disabilities.
Speed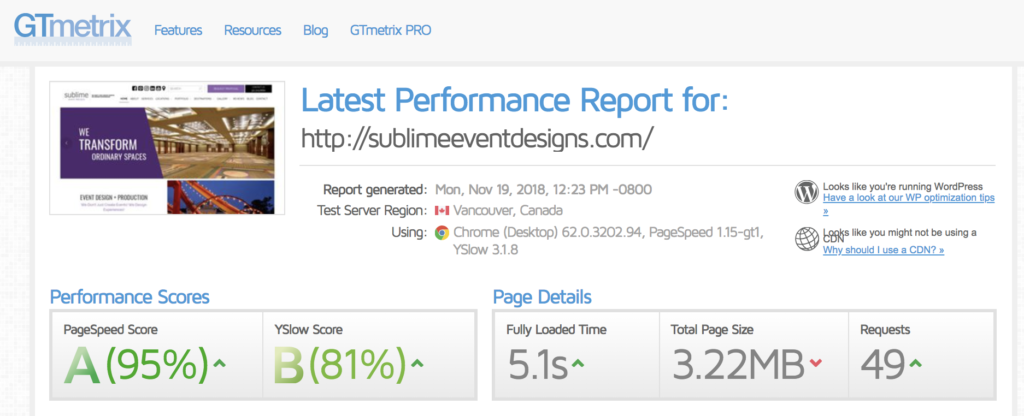 Users don't want to wait for slow content to download; they need your information quickly and without delay. In today's Internet spaces, most users know that if they click on a website and it doesn't load as fast as they expected, they can go back and click on another one that will be delivered quickly. Optimized graphics, video, and audio give a website the speed it needs to load quickly.
On the other hand, when it comes to reducing page speed time for mobile devices, Accelerated Mobile Pages (AMP) come in handy. This is a project supported by Google to load websites quickly on mobile devices. In short, page speed plays a big factor when it comes to staying ahead of your competitors.
Clean And Validated Code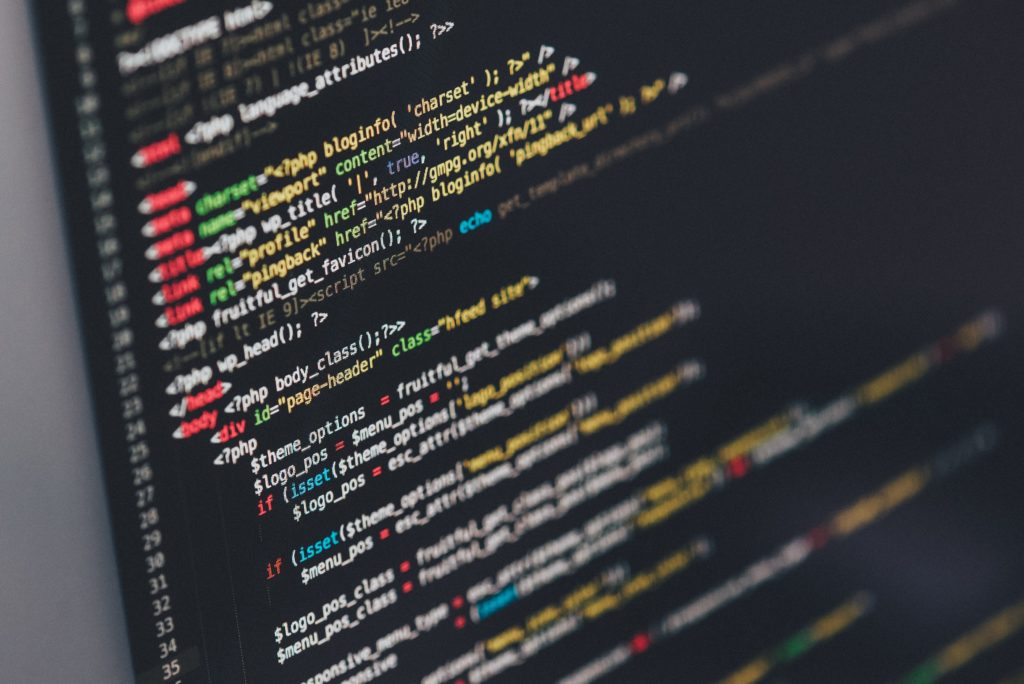 Messy, outdated, deprecated, or incorrect code can reduce a website's search engine visibility. In fact, when marketers and web designers analyze your website to see what can be improved, they will likely look at your website code first.
Furthermore, it can also lead to browser display issues that will slow down your website. The validated code will help with browser compatibility; Following the standards is one way to ensure that your site has a better chance of displaying correctly in different browsers.
There are many HTML validators available online that can help you examine and improve your code. Lastly, clean code can also save you time, as it is easier to solve.
Easy To Read
Most people don't read websites; they examine them. Contrast and hierarchy help the readability of the site, making the content easy for the visitor's eyes. The contrast between the color of the text and the background of the website is very important. Good sites will never use a black background and dark blue text or white background and yellow text.
The hierarchy helps people identify the important sections of the site. High-quality sites use headings to divide content into sections and provide small blocks of text to help visitors read the content better.
Search Engine Optimization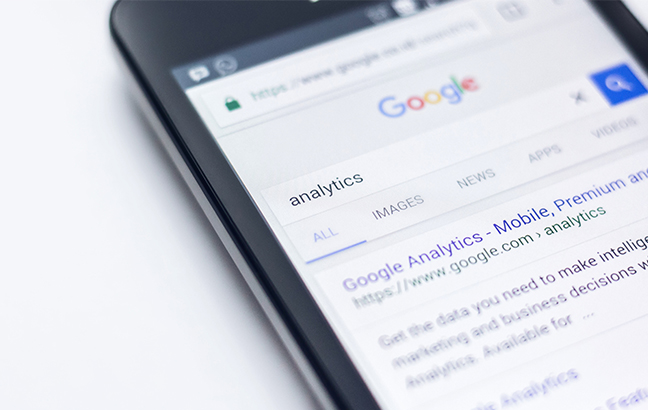 A great website with no visitors is an invisible website. SEO or search engine optimization will help attract an audience to the website. It is also important to consider that attracting relevant users plays a key role in the growth of a website. It's not just about establishing a generic audience, it's about attracting potential customers who will appreciate and pay for your services.
Effective SEO takes time and effort to see results, but it will strengthen your site and provide ROI (return on investment). This is generally carried out by means of the implementation of strategies such as the creation of advertising campaigns, optimization and promotion of content of quality with frequency, backlinking, conducting keyword research to determine what your public is seeking, and at the same time examine and clear code.
Tracking
Site Analytics and metrics provide information about what is happening on a site. Good sites measure your traffic and marketing effectiveness. Tracking also helps you better target a website's customers, generate relevant ads and create a higher-converting website.
After all, one of the biggest benefits of today's analytics tools is that they allow marketers to identify exactly where their customers are or are not completing an action. These actions can be completing an online purchase, completing a form, or subscribing to their newsletter.
To have a good website, frequent monitoring of what is working and what is not working is essential to make informed improvements. For more information on web analytics and tracking, be sure to visit our Orlando internet marketing page.
Link Building
Links are an important factor in determining where a website will appear in search engine results. Good sites promote themselves on other high-quality sites like Google Local, Yahoo! Local, Yellow Pages, LinkedIn, and more.
Another way to promote and improve link building is to submit articles to websites related to your industry. Most online magazines or blogs allow you to link your article to their website.
Think of link building as the word-of-mouth referral process of the cyber world. If the top sites in your industry link to your site, it means valuable traffic and leads that you are getting exclusively through external links to your site.
A good example of how link building works is reflected in industry-specific review pages (such as Homeadvisor.com for home repair), which will guide visitors to the services provided on your site via links.
Conclusion
We have reached the end of our journey. Give yourself a pat on the back.
So what do we learn?
Basically, your website is your business card. It's what everyone – your customers, shareholders, friends, family, and cat – sees when they think of doing business with you.
By maintaining the appearance of your site, you ensure that everyone who visits you finds you trustworthy, professional, and worthy of doing business.
Also, a strong website attracts traffic through Google, gets links from authoritative websites, and is shared more frequently.