Struggling with choosing between WooCommerce vs Shopify? If you plan to launch an e-commerce store, we are pretty sure that you have come across these two e-commerce platforms, since they are, by numbers, the two most popular e-commerce platforms in the world.
Both platforms have their merits, which makes it a difficult decision, especially for something as serious as an e-commerce store. To help you choose the right solution for your store, we will spend this post exploring each platform and comparing and contrasting the two so you can be sure when making your final decision.
WooCommerce vs Shopify: how each platform addresses e-commerce
As with comparing platforms from website creators such as Squarespace and Wix and WordPress as a whole, WooCommerce and Shopify adopt two different main approaches to building and managing your store:
WooCommerce is self-hosted. This means that your store files are located on your own server and you can modify everything in your store as you see fit.
Shopify is hosted. This means that Shopify hosts and manages the software for you, and although it has a lot of flexibility, it is limited to making only the changes allowed by Shopify.
[ Read: Social Media Plugins – 14 Best WordPress Plugins for share count and Engagement ]
Shopify Vs WooCommerce: the practical difference between these platforms?
WooCommerce is more flexible but not so beginner-friendly. Shopify is quite the opposite: it is very easy to use, but it has some limits that you won't find in WooCommerce. As we make some more specific comparisons, you should see this theme play out over and over.
E-commerce market share
It is also interesting to take a look at the market share of e-commerce. Obviously, you should not choose a solution simply based on popularity, but this can help you see trends in what your competition may be using. According to BuiltWith, in December 2018, of the 1 million most popular websites, 21 percent of the website uses WooCommerce to power their stores. So Shopify is second with 18%.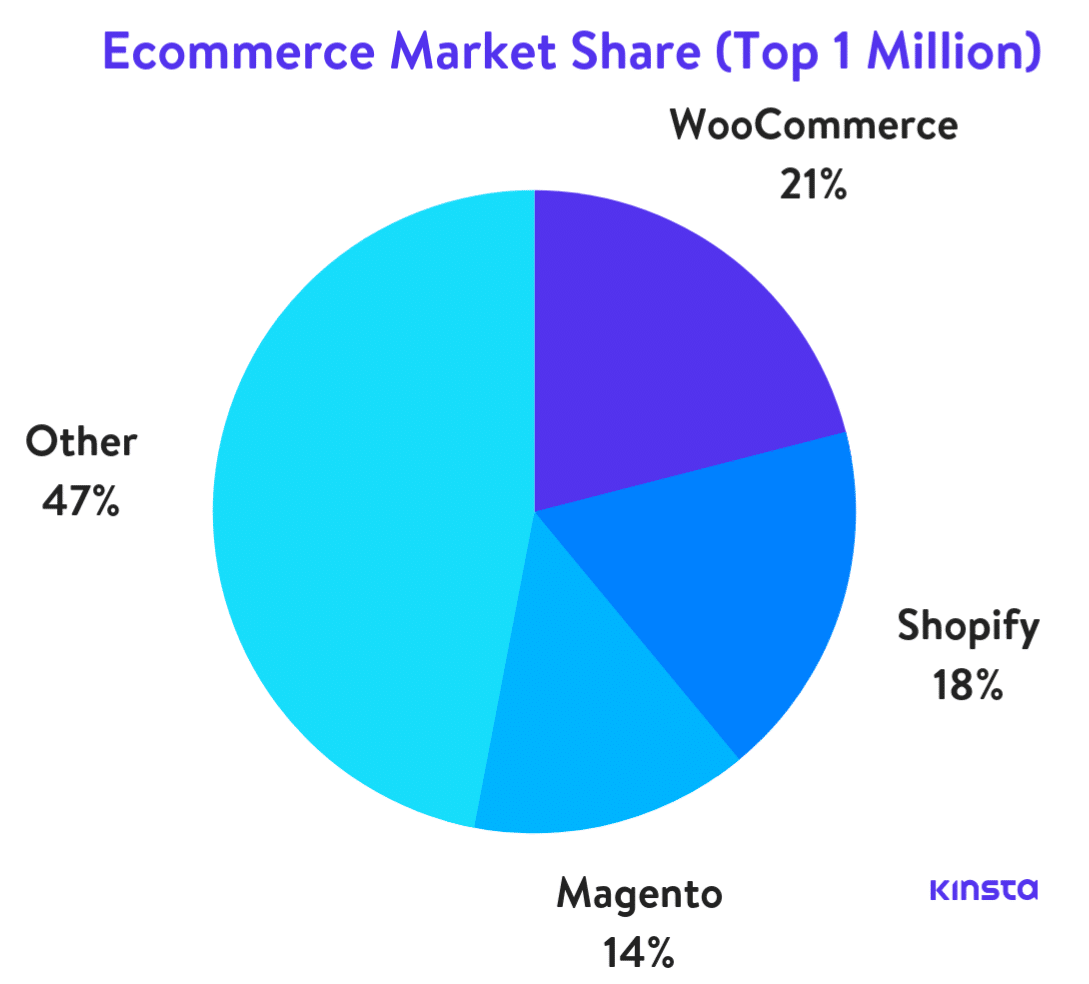 However, if you look at the 10,000 main sites, only 6% use WooCommerce, while 23% use Shopify. It seems that Shopify is mainly used on high authority websites. But it also means that there is still a lot of room in the enterprise space for the growth of these two platforms.
By looking at Google Trends in the last 5 years, we can see that both have grown steadily, although Shopify seems to have slowly surpassed WooCommerce.

[ Read: Ultimate WordPress SEO Checklist – Increase Traffic 571% in 12 Months (45 SEO tips) ]
Shopify Vs WooCommerce: Which one easy to launch a store on each platform?
In terms of how easy it is to leave nothing for a fully functioning store ready to process payments and accept orders, Shopify is the final winner.
Woocommerce
When you create a WooCommerce store, you must do two things separately:
Install WordPress and learn the WordPress interface (if you are not yet familiar with WordPress)
Install and configure WooCommerce and learn the WooCommerce interface.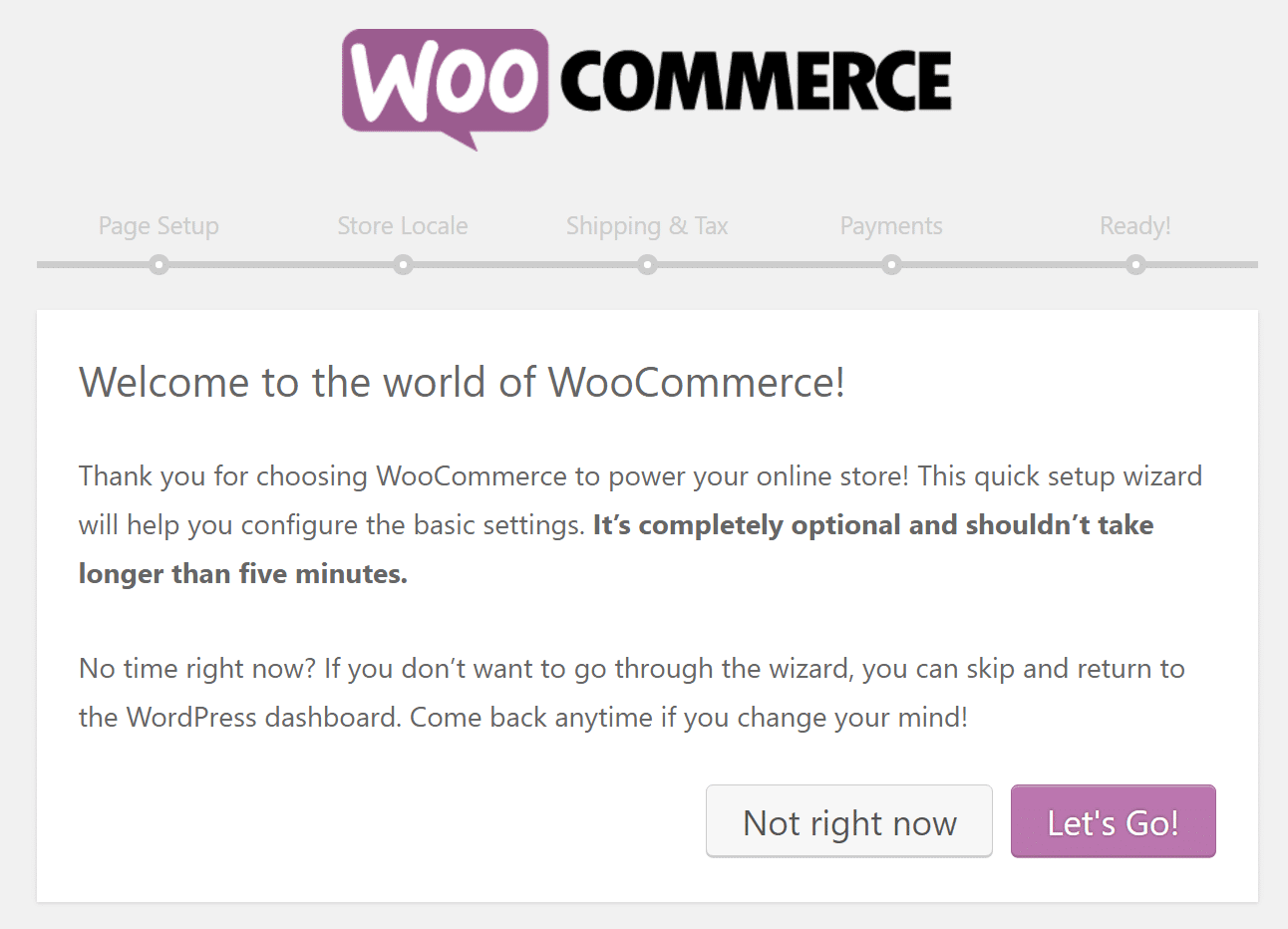 In general, before you start accepting orders, you will be responsible for:
Finding hosting
Install WordPress
Install and configure WooCommerce
Find a WooCommerce theme
Set up details such as payment gateways, tax calculations and more (although something called WooCommerce Services has simplified it)
Now, none of this is scary and the great WordPress community makes it easy to find help (like our tutorial on how to install WooCommerce). But there is a definite learning curve, especially if this is your first WordPress site.
Shopify
With Shopify, there is very little for you to create your first product and start selling it.
Basically, all you do is:
And assuming you're using Shopify's own payment gateway, it's easy to start accepting credit card payments from day one.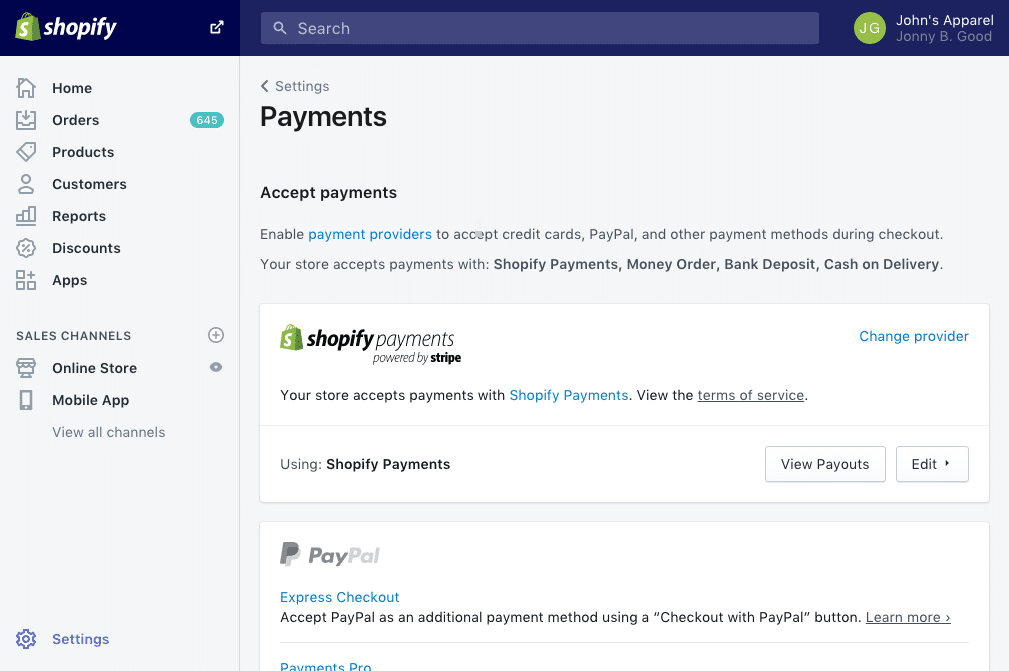 It's hard to beat the simplicity of Shopify.
[ Read: How to Setup an SEO-Friendly Site Architecture That Boosts SEO ]
How much control do you have over the functionality of your site?
When it comes to hosted platforms, Shopify is really one of the most flexible solutions. But it's still not close to the control you get with a self-hosted WooCommerce site, so WooCommerce is the clear winner in this section.
Woocommerce
With WooCommerce, you have some ways to customize the functionality of your store:
Your theme
More than 50,000 WordPress plugins, including many designed specifically for WooCommerce
Custom code (one of the benefits of a self-hosted solution)
So what allows you to do this? Well, for example, you can do something like Qüero Handmade Shoes and sell custom products on a scale that would be virtually impossible with Shopify.
Similarly, the flexibility of WooCommerce is also evident when it comes to product variations. With WooCommerce, there is no strict limit to the number of product variations you can use, while Shopify sets a maximum limit of 100 variants per product and 3 total options per product, regardless of the Shopify plan.
Shopify
You have already seen a limitation of Shopify above: product variations.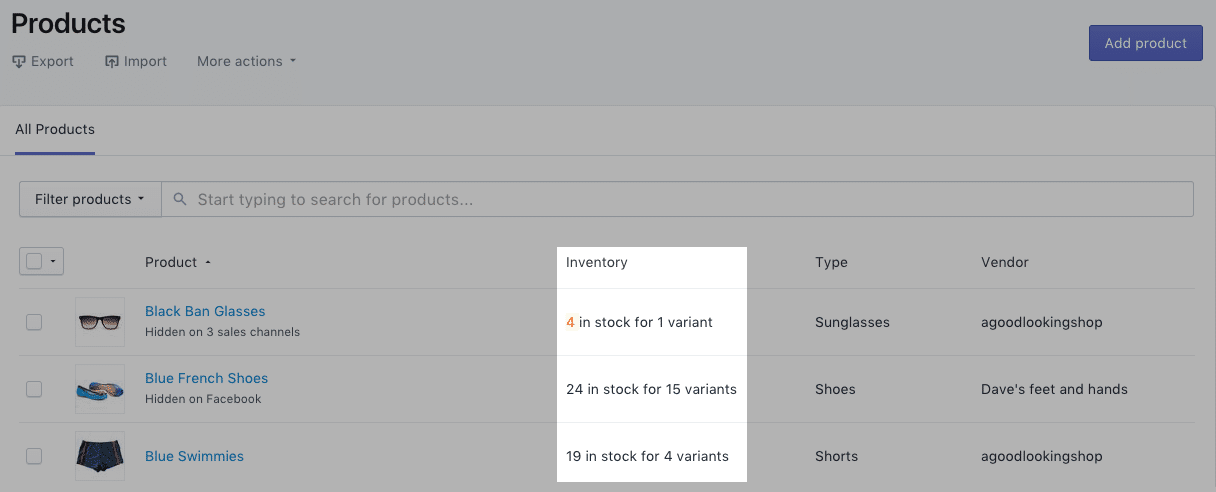 But how flexible is the rest of your Shopify store? Like WooCommerce, you can customize your Shopify store with:
Shopify also allows you to add custom HTML, but only to the homepage of your store, which is obviously a limiting factor.
While these tools offer great flexibility for a hosted platform, you will still run into some walls, such as the product variation limits mentioned above, which are impossible to avoid. This does not happen with WooCommerce.
[ Read: WordPress SEO: 13 Way Rank at the Top of Google ]
What payment methods does each platform offer?
Both WooCommerce and Shopify have long lists of payment gateways. Unless you have a niche situation, you probably won't notice the difference. However, Shopify charges an additional fee if you use an external payment gateway, which should be a great consideration since this rate can be up to 2% (in addition to what your payment gateway charges).
Woocommerce
Due to the open nature of WooCommerce and the large community of plugins, you can find many WooCommerce payment gateways.
First, WooCommerce supports all popular gateways, such as:
Stripe
PayPal
Square
Authorize.Net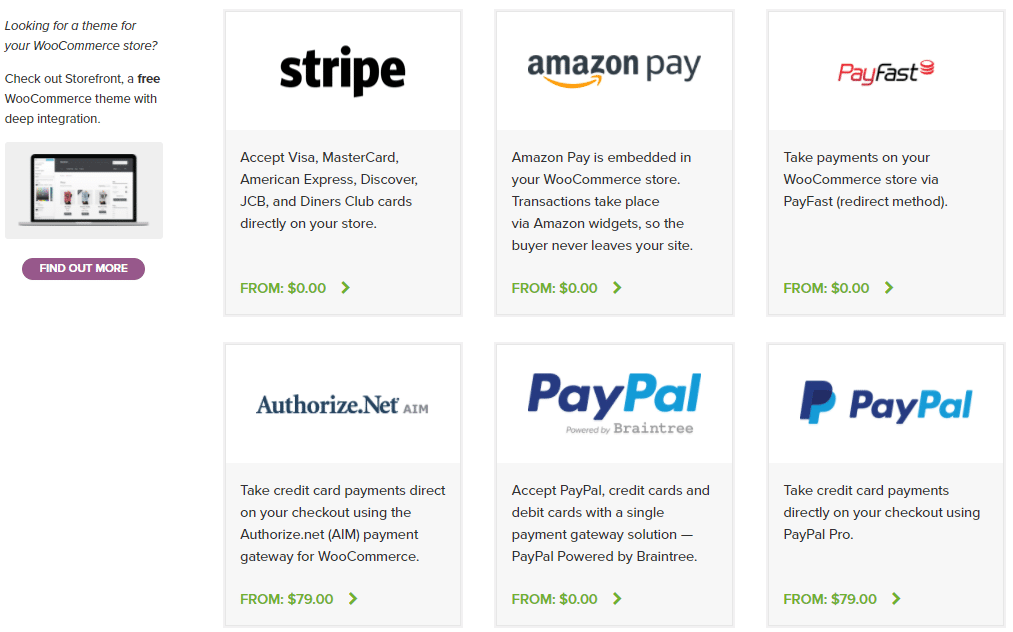 But in addition to supporting for the big boys, one of the benefits of WooCommerce is that you can access several niche payment gateways, such as:
Postgiro (a Swedish gateway)
Przelewy24 (a Polish gateway)
Etc.
We know that you have probably never heard of these last two, but that is the point! WooCommerce has big names and regional gateways.
Shopify
Shopify has its own payment gateway that essentially requires zero configuration. But if you prefer to use a third-party payment gateway, Shopify also supports all benefits, such as:
PayPal
Stripe
Authorize.Net
And not to be left behind, Shopify also has its own long list of local payment gateways.
Shopify will charge you extra if you use an external payment gateway. As we said, it is definitely worth paying attention to.
[ Read: How to Start a Blog 2019: 6 Easy Step To start Blogging (Bonus: Blogging Tips, Compare Hosting) ]
Who controls your data on each platform?
Because WooCommerce is self-hosted, WooCommerce gives you significantly more control and ownership of your data.
Woocommerce
There is not much to write here: with WooCommerce you are the owner of everything. This means that if necessary, you can even access your database and access the raw data.
Shopify
While Shopify provides access to all your data, the live copy is still on Shopify's servers. This means that you never completely control your data.
That said, Shopify offers many ways to access your data, which is better than many hosted platforms. You can:
Export a CSV file of your products.
Make a backup of your site through an application (not the main Shopify interface)
Connect to your data through an API
[ Read: 6 easy Step How to Start an Online Store in 2019 (Ecommerce) ]
How does each platform handle Ongoing maintenance?
Because Shopify is a hosted solution, its maintenance is much more care-free than WooCommerce.
Woocommerce
Previously, we said that WooCommerce gives you maximum control and ownership of your store. Well, the disadvantage of all this flexibility is that you are responsible for maintaining and protecting your store.
Shopify
Shopify manages the maintenance and protection of your store, so very little maintenance is required to worry about. That said, you should be aware of all the applications you use in your store to ensure that they continue to function properly.
[ Read: How to Write a Blog Post 2019: A Step-by-Step Guide (Example) ]
How much does each platform cost?
Due to the variable costs of each platform, it is difficult to declare a winner here.
Woocommerce
It is difficult to define an exact cost for a WooCommerce store because there are many scenarios and extreme cases. Technically, the only fixed costs are:
Hosting
Your domain
Whatever you pay on your payment gateway
But you will probably also pay:
A premium theme
Many premium Plugins
One advantage is that WordPress plugins are usually a one-time payment, while many Shopify applications use recurring monthly payments.
Shopify
The central price of Shopify is transparent and easy to plan: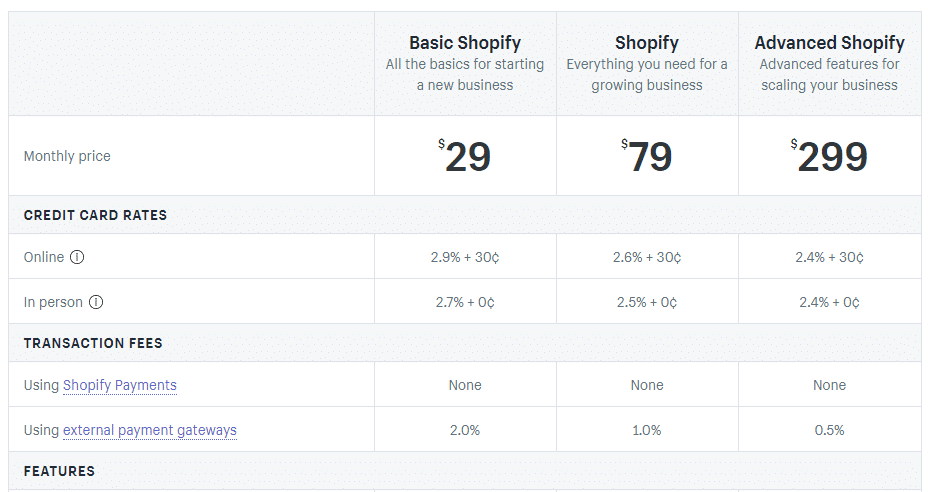 But there are some things that can increase the cost of your store:
Premium themes: usually a single cost.
Applications: many of them require additional monthly payment, but you can also find free applications.
In addition, Shopify will charge you more if you use an external payment gateway (as indicated on the previous rate card).
[ Read: SEO Ranking: 6 Step To Boost Rankings by combining internal link and backlink ]
WooCommerce vs Shopify: Which one should I choose?
There really is no right answer here. Then, instead of trying to make a single recommendation in one way or another, we will cover some scenarios in which each platform makes more sense.
3 reasons to use WooCommerce on Shopify
The great reason to choose WooCommerce instead of Shopify is flexibility and control. If you plan to sell simple products with minimal variations, you probably won't need that flexibility.
But if you plan to sell things that go beyond the "simple", in terms of variations, payment processor price structure, you will probably appreciate the flexibility of WooCommerce.
Another reason is that some products are simply banned in Shopify. Because Shopify is a hosted solution, you are welcome to the Shopify decision-making team, which has seen the ban of some cosmetic manufacturers.
Finally, if you like to use WordPress and value the WordPress plugin and the support ecosystem, this may be another reason to use a WordPress e-commerce solution.
2 reasons to use Shopify in WooCommerce
If you just want the simplest and most beginner-friendly way to launch an e-commerce store, Shopify is definitely a good option. As long as you don't plan to sell complicated products with many variations, you should look good in the Shopify ecosystem.
Also, if you don't want to spend time maintaining your store (or in general you don't even want to think about technology), this is another reason to consider the simplicity of Shopify.
Migrate from Shopify to WordPress
If you are currently using Shopify and are looking for an easy way to migrate to WordPress (WooCommerce), here are some Plugin we recommend you check.
[ Read: Email Marketing – 6 Best Email Marketing Service For Your Blog 2019 ]
So what do you think?
In the end, each e-commerce platform has advantages for specific situations. If you value flexibility and ownership, WooCommerce is probably your best option. If you value simplicity, Shopify is probably right for you. Now for all of you: when it comes to WooCommerce vs Shopify, which one do you prefer and why? tell us in a comment.
Shopify is a registered trademark of Shopify.