Link building can be challenging. It can also be expensive. Whether you're a marketer, entrepreneur, or blogger looking to create backlinks, it's important to know which outreach methods are best for your situation.
Fortunately, there are several free link-building tools and Extensions that allow you to generate high-quality links through various outreach strategies.
Link building is one of the most important aspects of any SEO strategy. If you want to improve your search engine ranking or generate traffic, a link-building campaign can provide a solution to your problem.
Regardless of how you plan to get inbound links (content marketing, link prospecting, visitor posts, broken link building, etc.), things can get expensive from the cost of the tool alone.
However, many people do not realize that there are free extensions available on the Internet that help them to create links very easily and quickly.
Check out these free link building extensions:
Free Chrome Extensions for Link Builders
There are many browser extensions on the Chrome Store that can make your life as a link creator easier. Check:
Check My Links Extension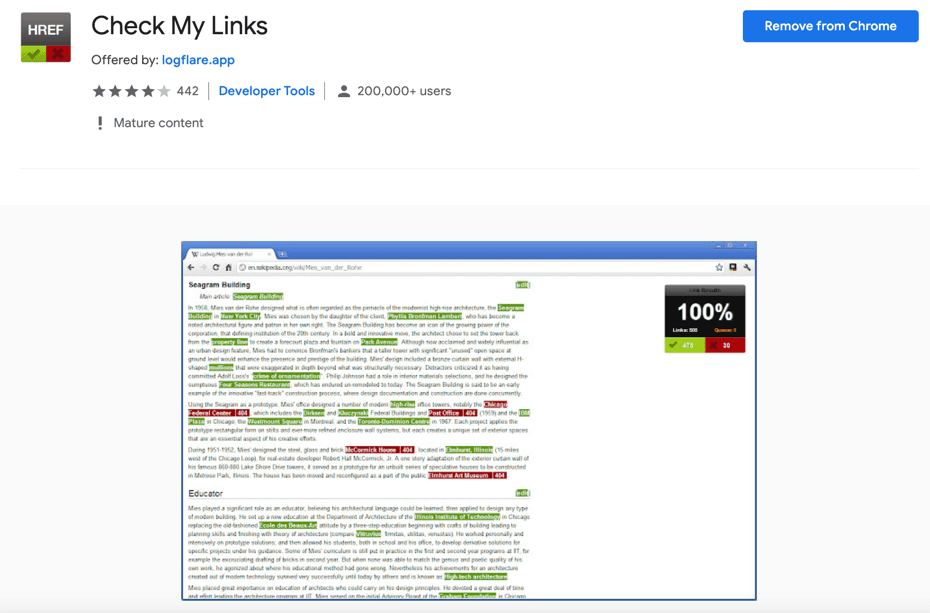 With a simple click of the button, "Check My Links" will cycle through your web page and automatically identify any broken links that you may have missed.
Ahrefs' SEO Toolbar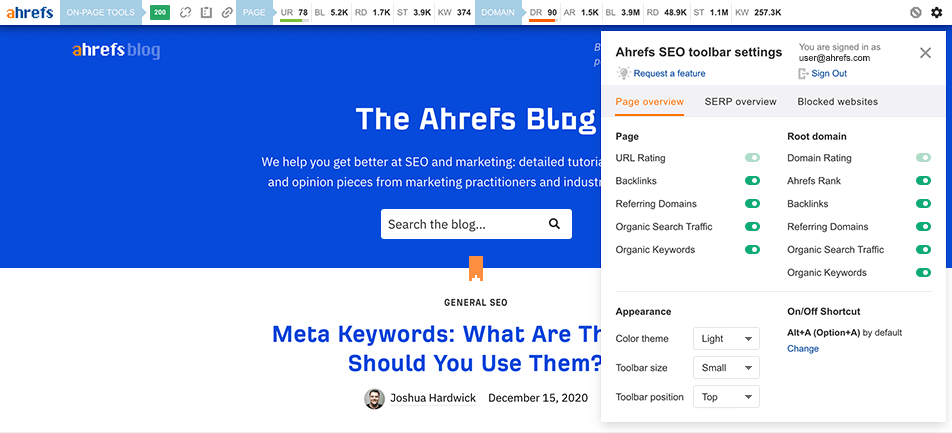 Ahrefs SEO Toolbar is an extension for Chrome and Firefox browsers that instantly checks the SEO of your page.
It provides concise feedback on the result, a broken link report to help repair dead links, a redirect tracking tool so you can find any unwanted redirects, and a local search simulator to help optimize your local business listings.
Detailed SEO Extension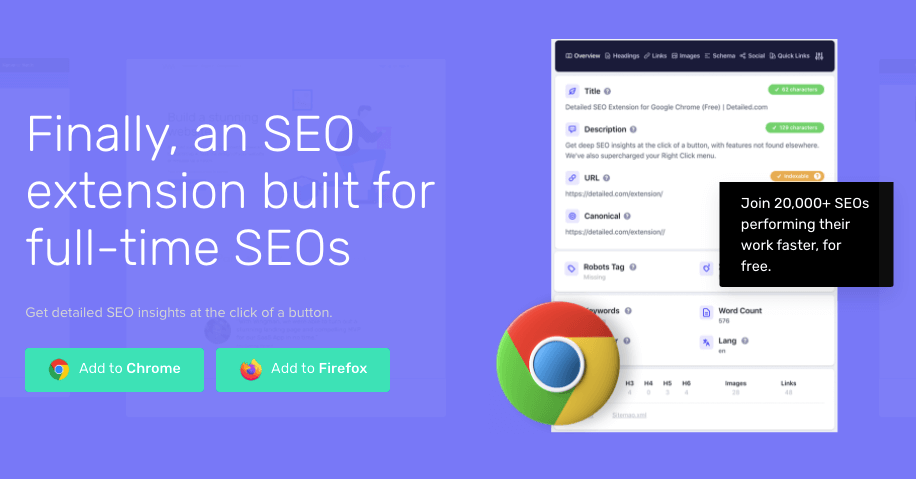 Detailed SEO Extension is an intuitive SEO extension that will provide information on demand for any web page, blog post, YouTube video, or social media post.
The extension can be useful for keyword research as it provides information on keyword usage, backlinks, social signals (likes and shares), page optimizations, layout, and broken link issues.
Buzzstream Buzzmarker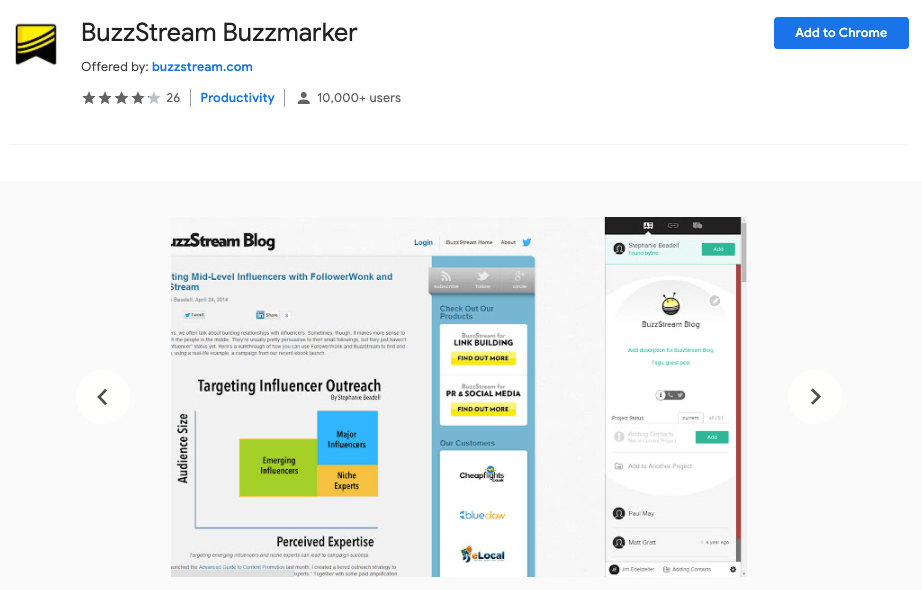 BuzzMarker is a Chrome extension that allows you to use BuzzStream features anywhere on the Internet.
It also has many advanced tools, in-context customer profiles when available, project summaries for offers and proposals, Google Alerts integration that automatically saves all alerts on your list (great for sellers), Team Watch List that includes calendars, and task reminders for the team. members can be more productive together, even if they are not in the same office.
SEOminion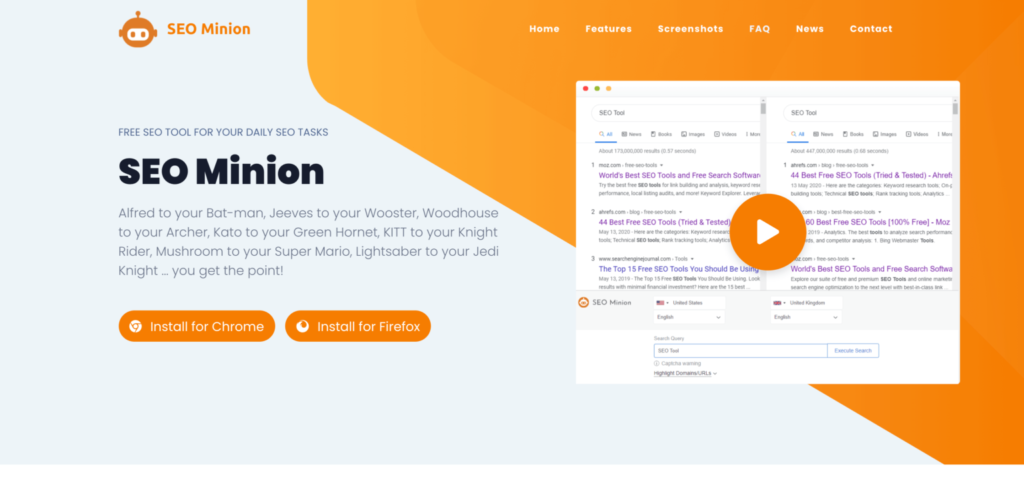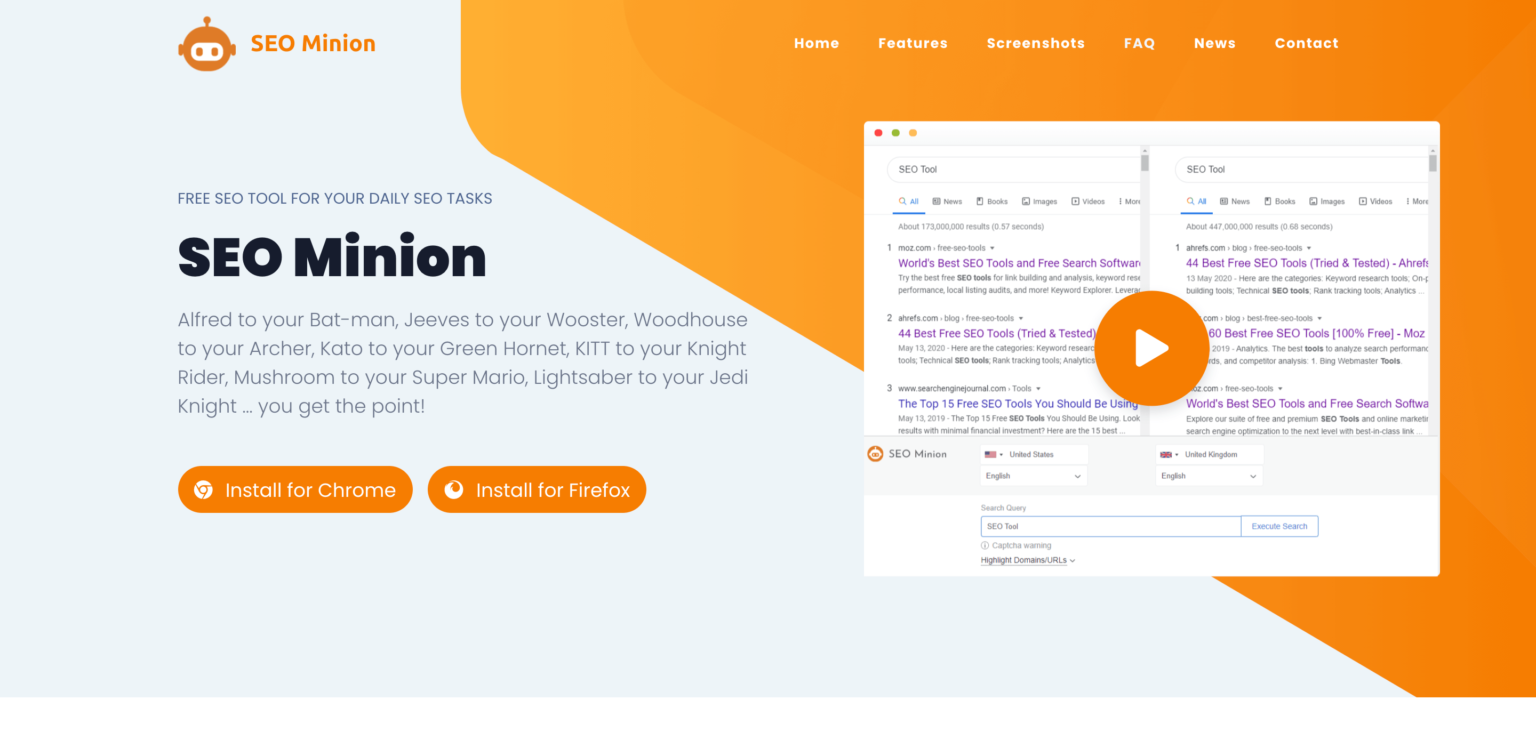 SEO Minion is a website crawling tool that helps you with your daily SEO tasks such as on-page SEO analysis, broken link check, SERP preview, and more.
NoFollow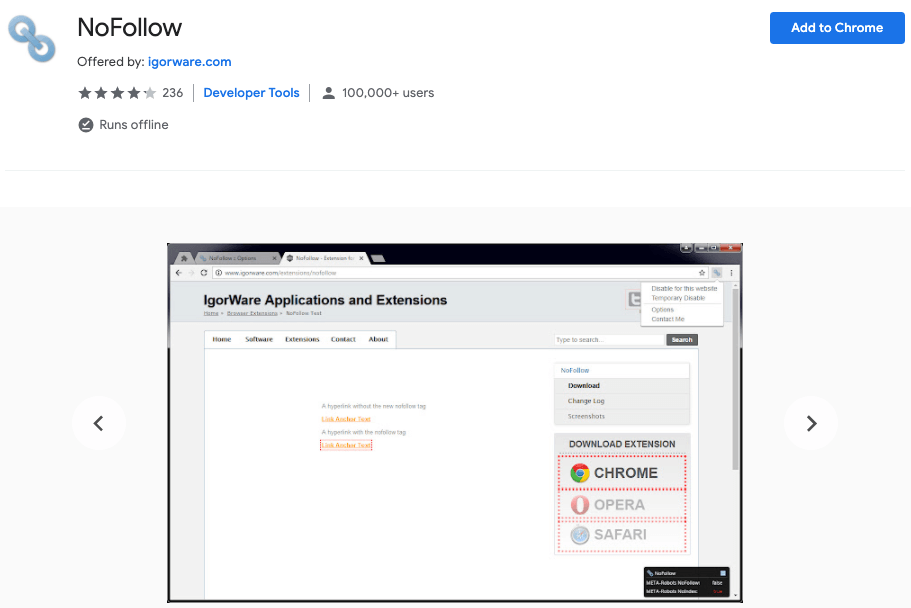 The NoFollow extension is a simple but useful tool for monitoring the propagation of nofollow links. Supports NOFOLLOW, UGC, and SPONSORED attribute values ​​and search engine-specific robot meta tags.
Scraper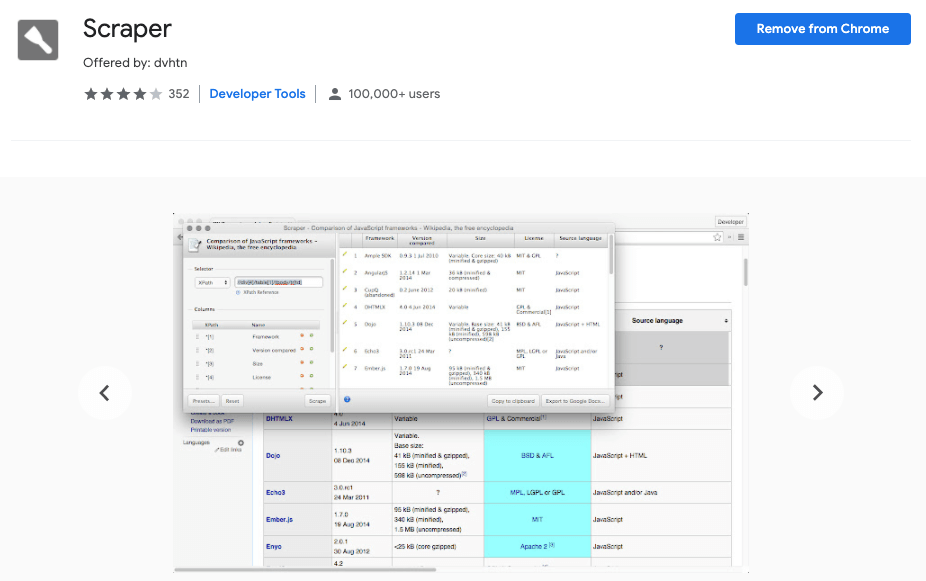 Scraper is a very simple data mining extension for searching online when you need to enter data into a spreadsheet quickly. It is intended to be an easy-to-use tool for intermediate to advanced users who are familiar with XPath.
The extension can scrape tables, lists, or even the entire web page and put it into an editable format in Google Docs that you can manipulate.
gInfinite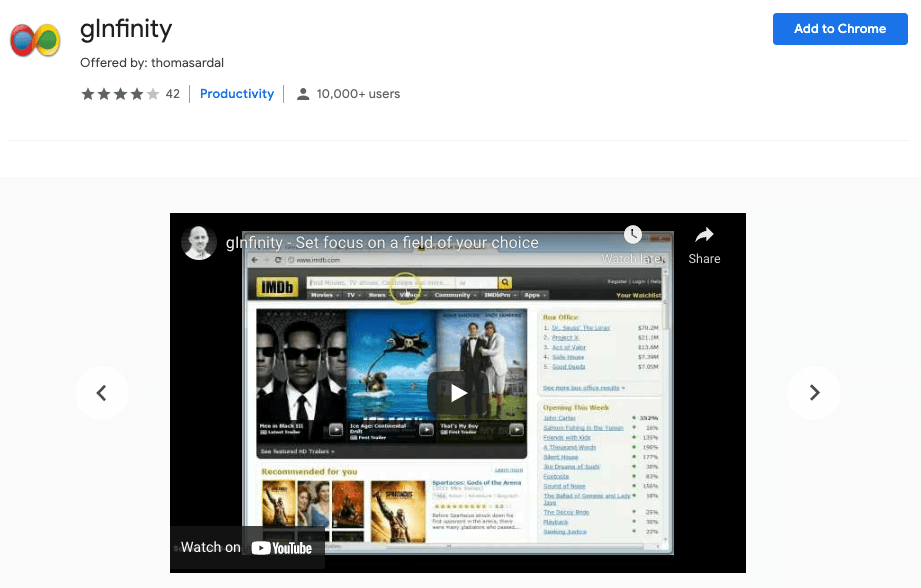 gInfinity is a Chrome extension that adds infinite scrolling to SERPs. Very useful to eliminate many potential clients at the same time.
Summary
If you've experienced hang-ups multiple times in SEO, I'm sure you know that having a solid link-building strategy is and will always be one of the most important aspects of ranking well in search engines.
If your site isn't building a strong backlink profile by getting links from authoritative sites, it just won't rank high.
Are link-building tools a miracle solution to suddenly getting a lot of quality links?
Possibly not. But they can help speed up the learning curve, especially if you're on a tight budget.
Think we missed a free link building tool? Let us know and we will add it.