Did you know that Google receives more than 1.2 trillion searches every year? And in order for your site to stand out on Google's # 1 page, you need a strong backlink profile, among other things.
However, building links without proper backlink analysis can do more harm than good.
Backlink analysis is the foundation of SEO, it shows all the backlinks you have earned and their sources. It also requires you to analyze the backlinks of your main competitors. This will give you an idea of ​​the ability of your site to rank well in search results.
Here are some strategies that can help you build a strong backlink profile:
Generate quality content that high authority sites want.
Take advantage of backlink analysis tools to analyze your own backlinks as well as those of your competitors to identify backlink opportunities.
Start writing guest posts for high authority sites and create quality backlinks to your site. Companies with a blog receive 97% more links to their websites.
You can also use backlink analysis tools. Do you want to know what tools you should use?
Best Backlink Analysis Tools
Here are some awesome backlink analysis tools that you can use to build a strong backlink profile:
9. SEMrush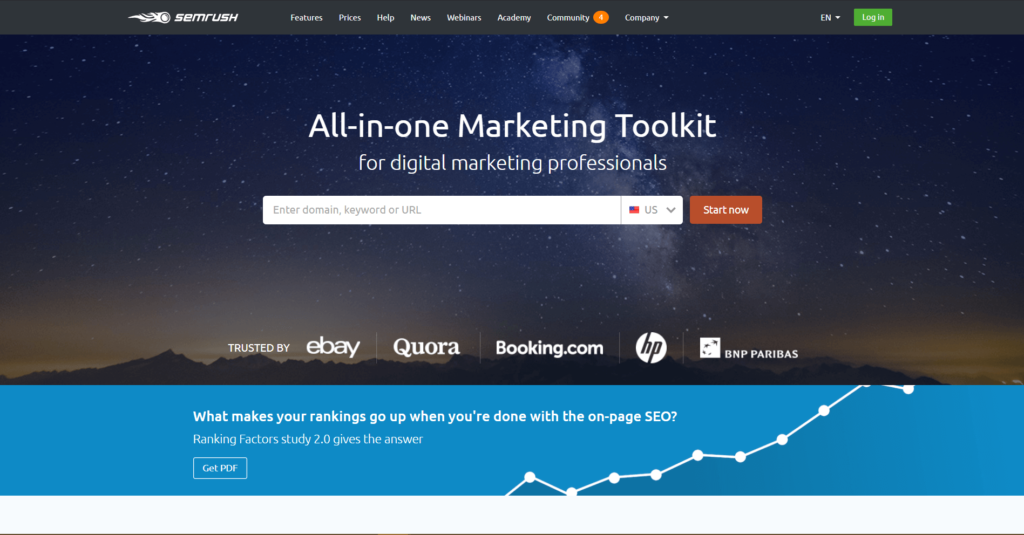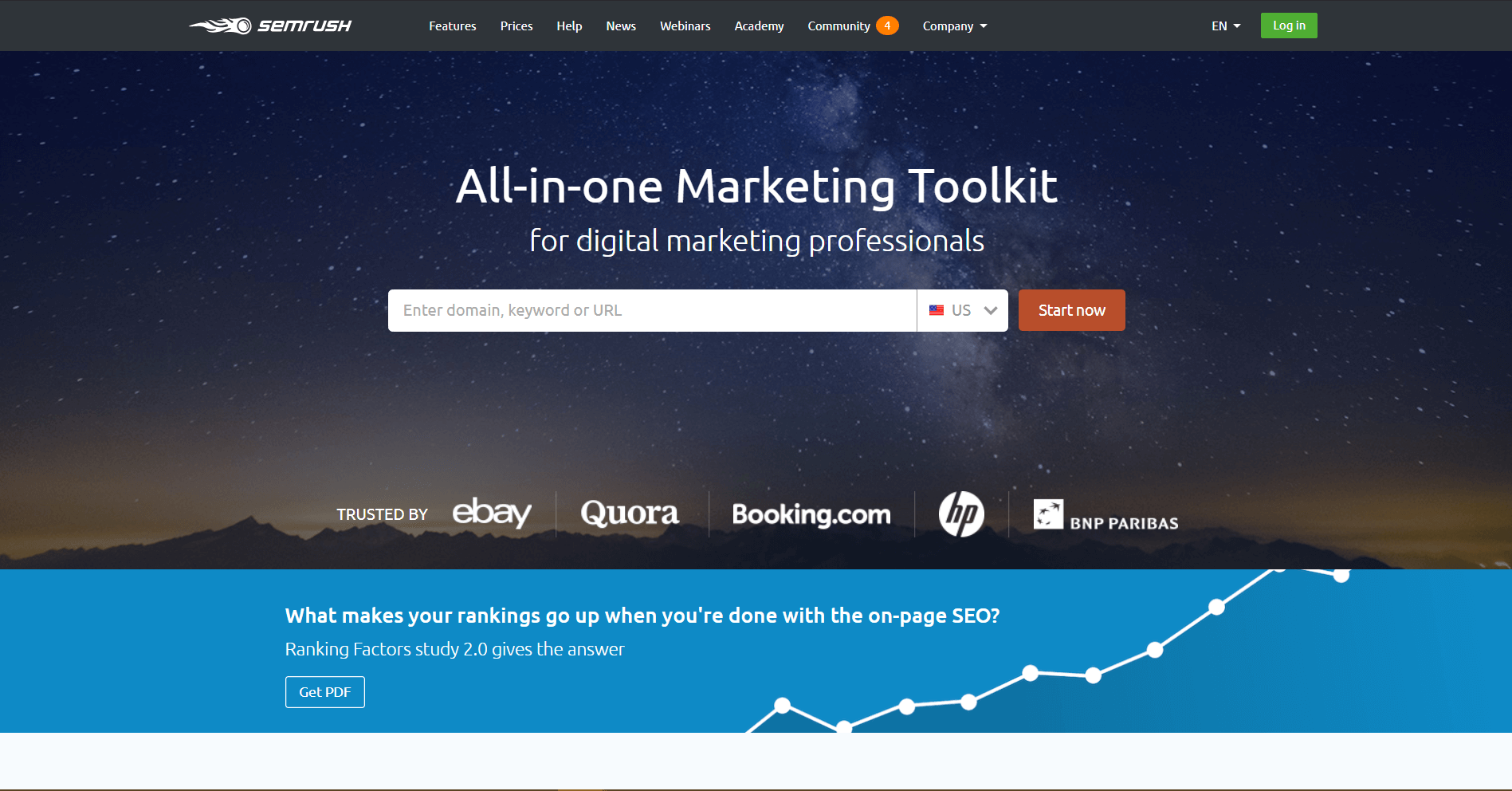 SEMrush is a comprehensive marketing tool that can help you develop an effective content marketing strategy. It includes innovative features, such as link audits, that can give your business a huge advantage.
SEMrush also allows you to check the types of backlinks to your website. Knowing this can help you know if a link will add weight to your domain. You can also monitor the proportion of nofollow links to follow, so you can focus your efforts on building more do-follow links.
The website backlink checker allows you to check where competitors are getting their do-follow links. You can also discover relevant industry sources and find out if there are sites interested in referencing your content.
SEMrush Features:
The SEMrush analysis report will provide insight into your competitors' strategies.
It helps you do deep link analysis and shows the types of backlinks you have.
You can check the domain authority of the links to your website and your competitors.
It allows you to track the geographic location of your backlinks.
8. Serpstat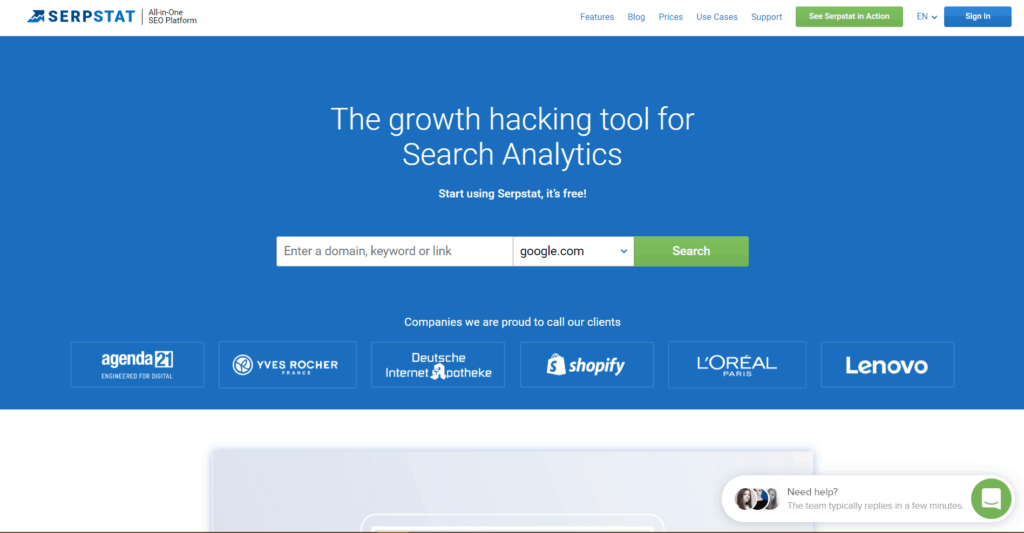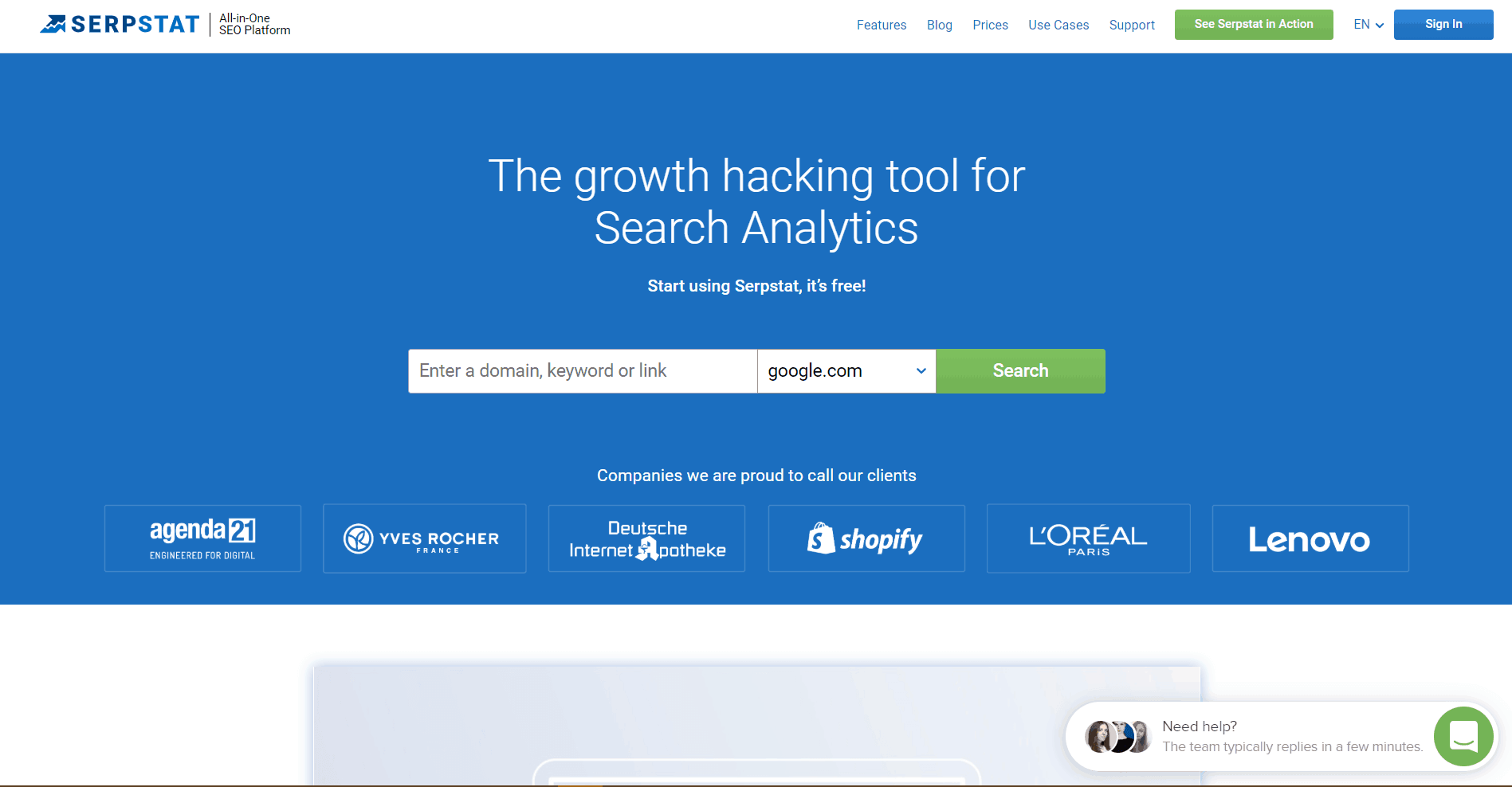 Serpstat is a growth hacking tool for PPC, SEO, and content marketing. This is an exceptional tool for anyone looking to make money from their website.
Serpstat provides access to a list of anchors and referring pages and domains. You can also control your page and that of your competitors. See how they work with links and how many times their backlink numbers have changed.
Trust Rank and Page Rank allow you to see which domains would be great for backlinks, so you only work with sources you trust. You can also find pages that attract the most number of links.
Serpstat Features:
This backlink analysis tool gives you access to your complete backlink data in one place.
You can follow the backlink strategies of your competitors.
And it can help you identify the pages that attract the most backlinks.
7. GrowthBar
GrowthBar is one of the best Google Chrome extensions for SEO, developed by Growth Marketing Pro.
It provides SEO information about each website and keyword when you search on Google. You can find keyword suggestions, backlinks from your competitors, Google Ads data, and even Facebook ad data.
GrowthBar covers all your SEO backlinking needs right from the SERPs. In addition, it is more accessible than 95% of the tools that exist.
You can check your competitors' high-ranking backlinks and see their domain authority right on the search results page. You can also export any list of backlinks to a CSV file.
GrowthBar Features:
Check the domain authority of any website directly on the Google SERPs.
Access the backlink data of your own domain.
Track your competitors' backlinks and your domain authority.
Export hundreds of backlinks to a CSV file for easy analysis.
6. LinkAssistant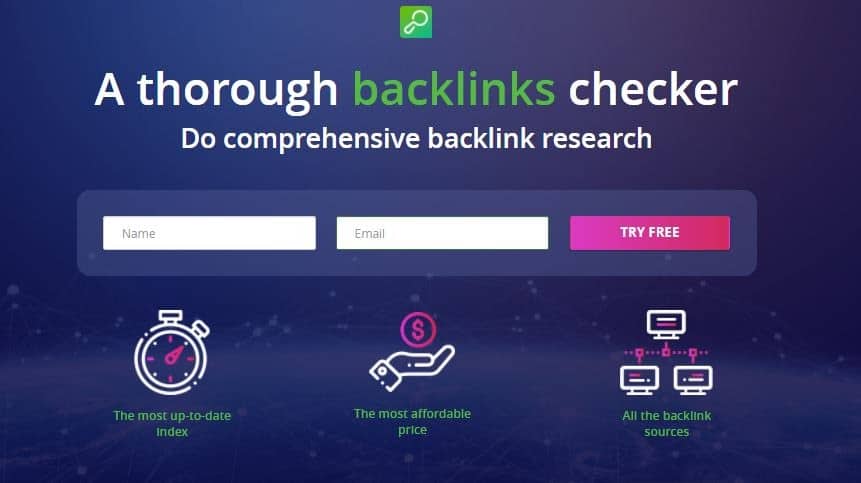 LinkAssistant provides a list of your backlinks broken up into categories. You can see which pages brought the most backlinks and which links have the highest risk of penalty.
SEO SpyGlass by LinkAssistant offers unlimited backlinks, websites, campaigns and exports.
And the best part?
You can start using SEO SpyGlass for free for unlimited evaluations. They also offer professional and business packages with more features.
Your SEO SpyGlass can also get links directly from Google Search Console, Google Analytics, and other sources. So it's easy to see all your backlink profiles in one database
LinkAssistant Features:
Access historical data and find out how your backlink profile has changed over time
Find out what content brought backlinks to your site
Get a report with all your backlinks, referring domains, profile changes over time, and a ratio of no-follow and do-follow links
Use domain comparison to monitor your competition
5. Traffic Travis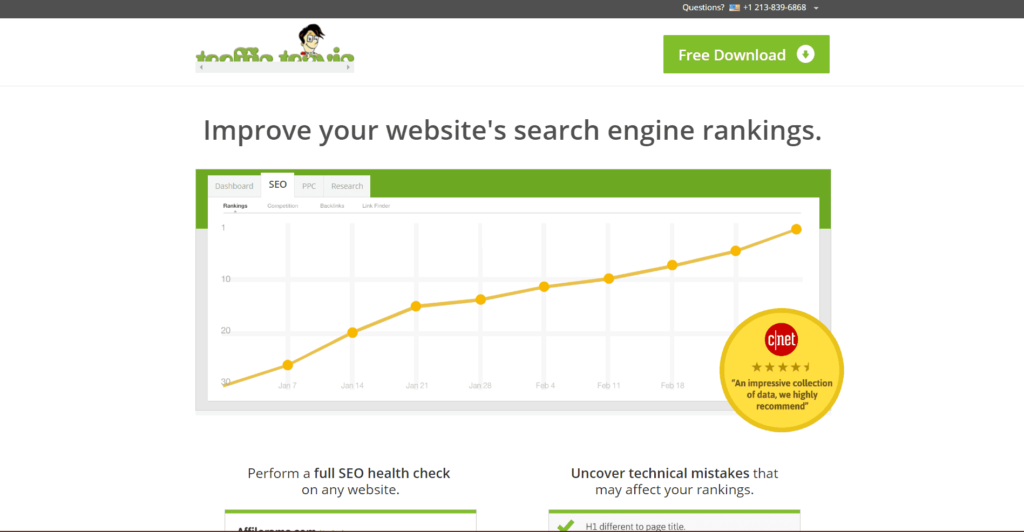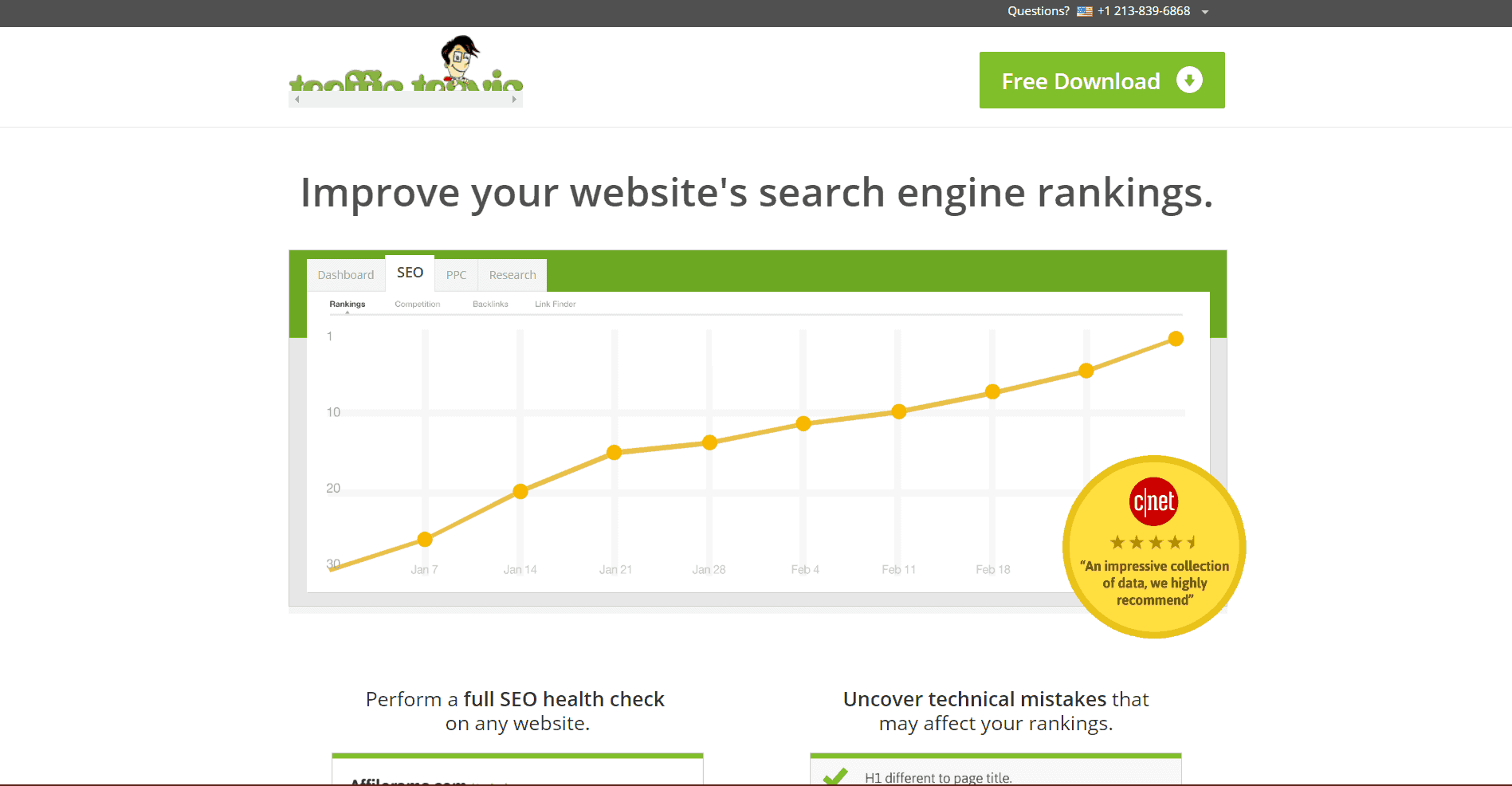 Traffic Travis is a feature-rich tool that helps SEO professionals improve their link profile and search rankings. This tool allows you to identify high-quality websites and create quality links.
With Traffic Travis, you can run a thorough SEO integrity check on your site and discover errors that can affect your ranking. You can also monitor your rankings and discover the areas that need the most effort.
Traffic Travis Features:
Helps identify valuable link opportunities and build a strong backlink profile.
Traffic Travis allows you to analyze the link building activities of your competitors.
You can learn from the behavior of links, mistakes, and successes of your competitors.
4. Rank Signals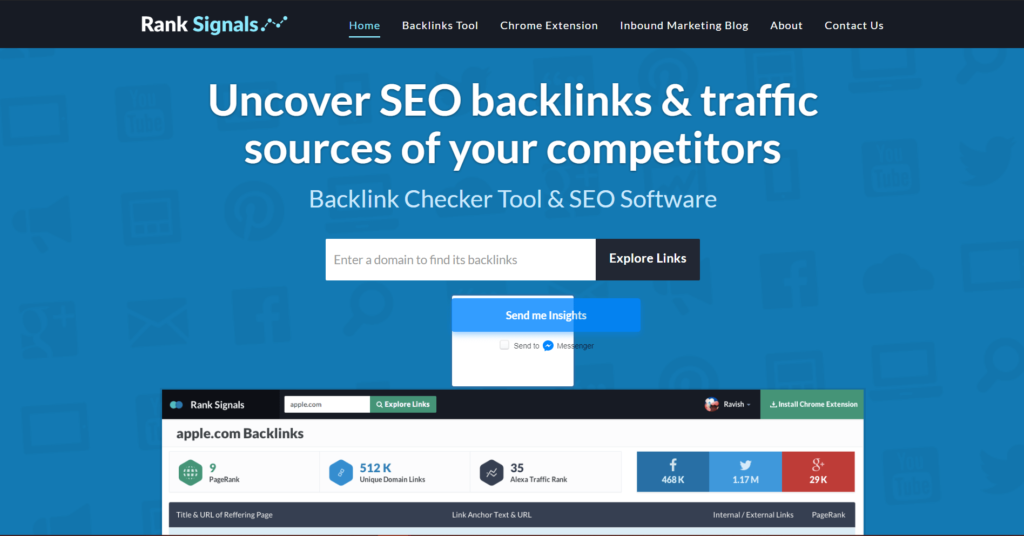 Rank Signals is a useful backlink checking tool. It helps you discover your competitors' backlinks, identify new link opportunities, and improve your link profile.
Rank Signals Features:
This helps you with competitor analysis so that you can identify the best links from your competitors.
This tool helps to identify malicious links and spam.
Rank Signals link explorer identifies and tags nofollow links.
3. Ahrefs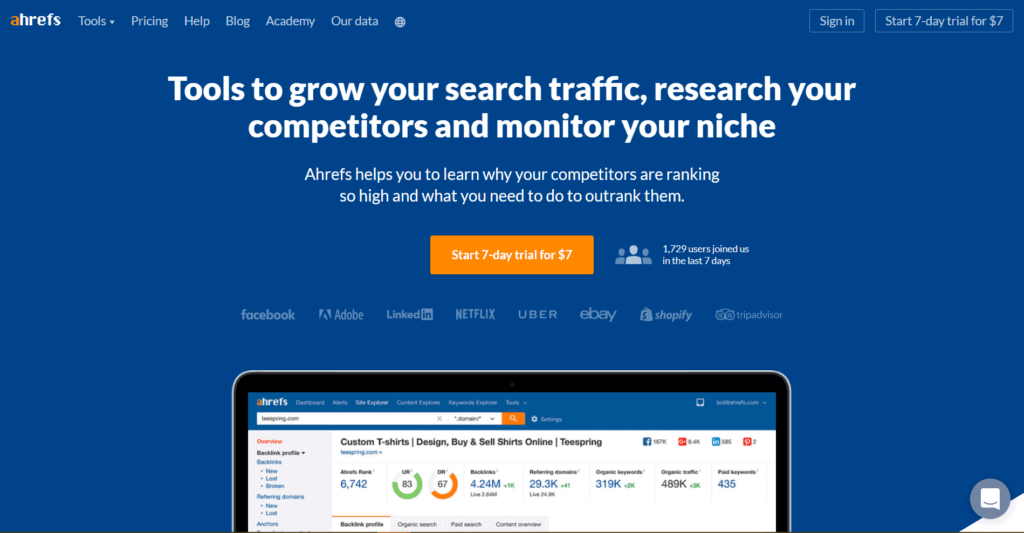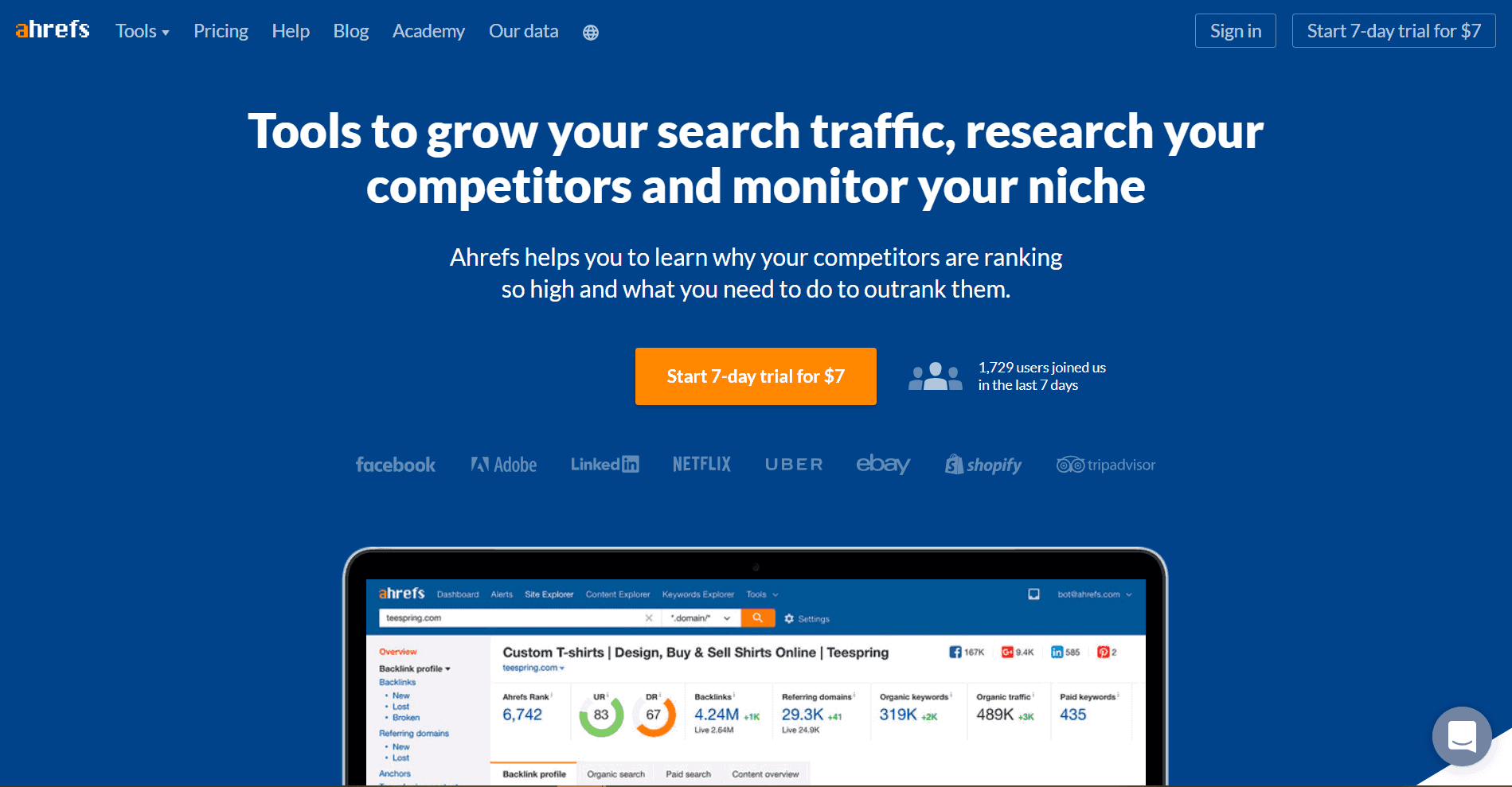 Ahrefs can help you increase your search traffic, research your competitors, and monitor your backlinks. Provides all the tools you need to keep track of your backlinks and keywords.
Ahrefs Features:
Find out why your competitors rank high.
Provides ideas on how to beat your competitors.
And it can help you research keywords and discover backlink opportunities.
It can also help you with competitive analysis and web monitoring.
2. Majestic SEO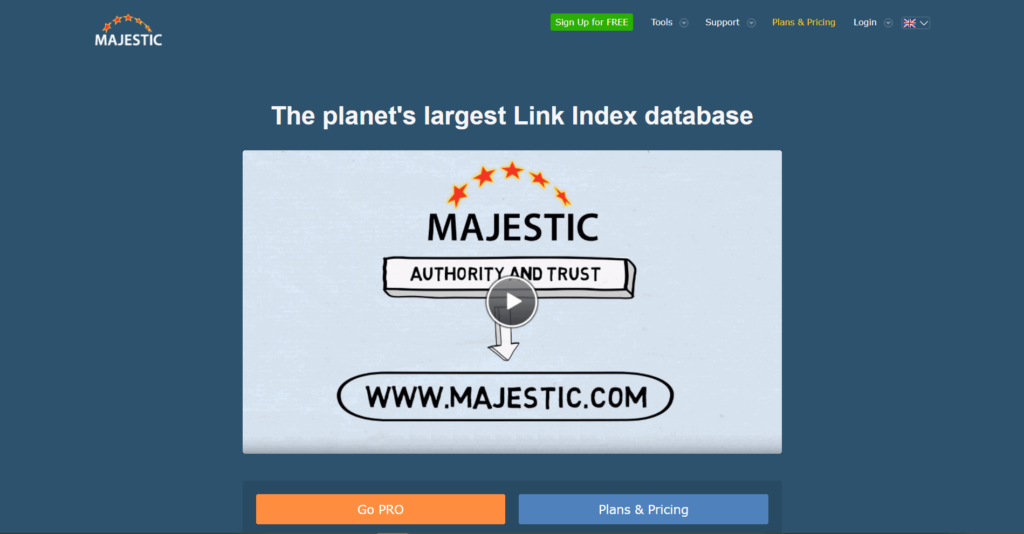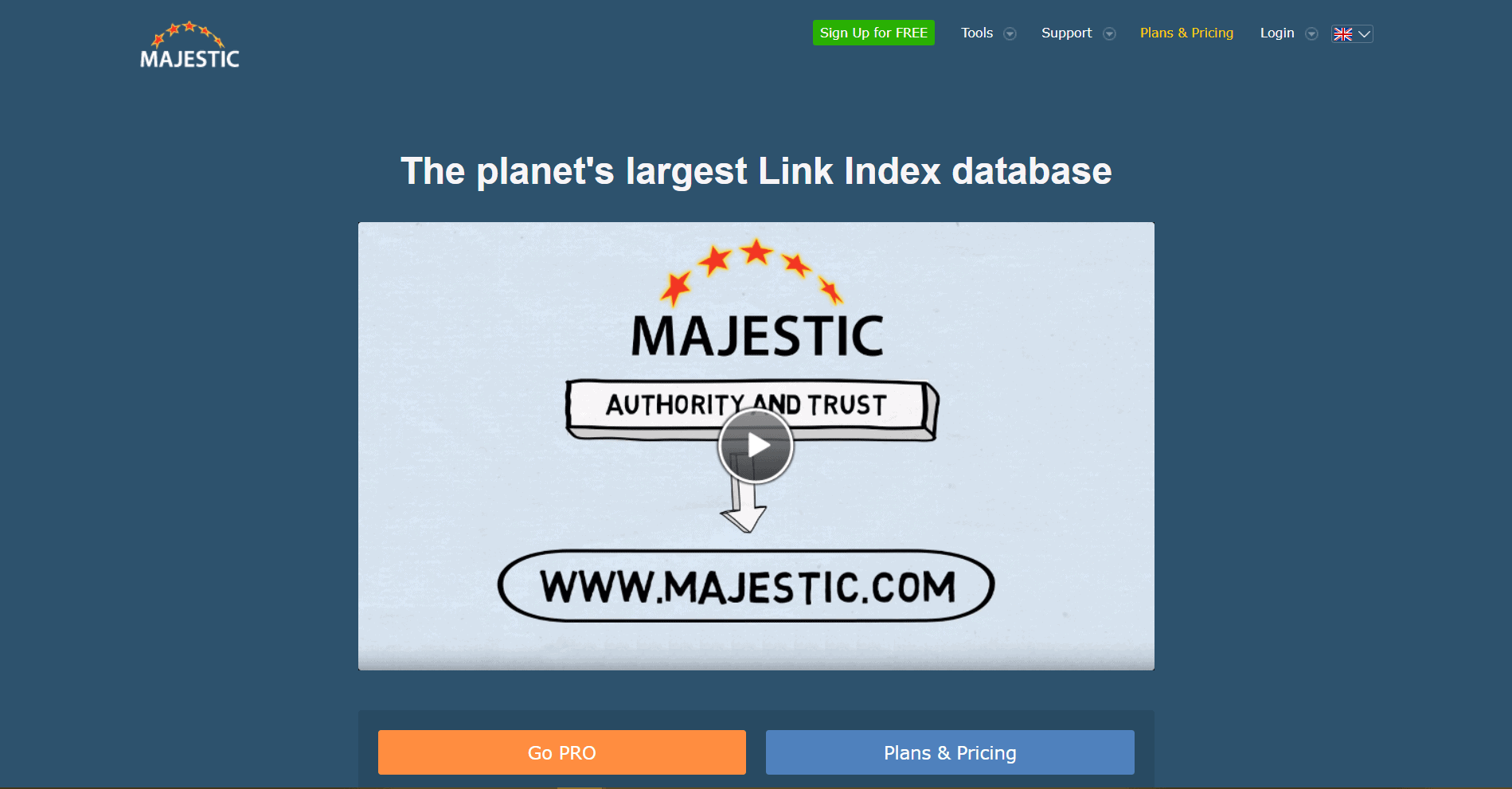 Majestic (formerly Majestic SEO) is the largest link index database and specializes in backlink analysis. It has two link indexes: 1) Historical index 2) Fresh index. The historical index is updated monthly, while the Fresh index is updated daily.
Majestic features:
Majestic offers many features if you want to improve your backlink profile.
The Majestic search engine is useful for SEO professionals, entrepreneurs, developers, and media analysts.
Its Site Explorer tool helps you explore a domain / URL in detail.
And its backlink history tool helps you determine the number of backlinks for a domain.
1. Monitor Backlinks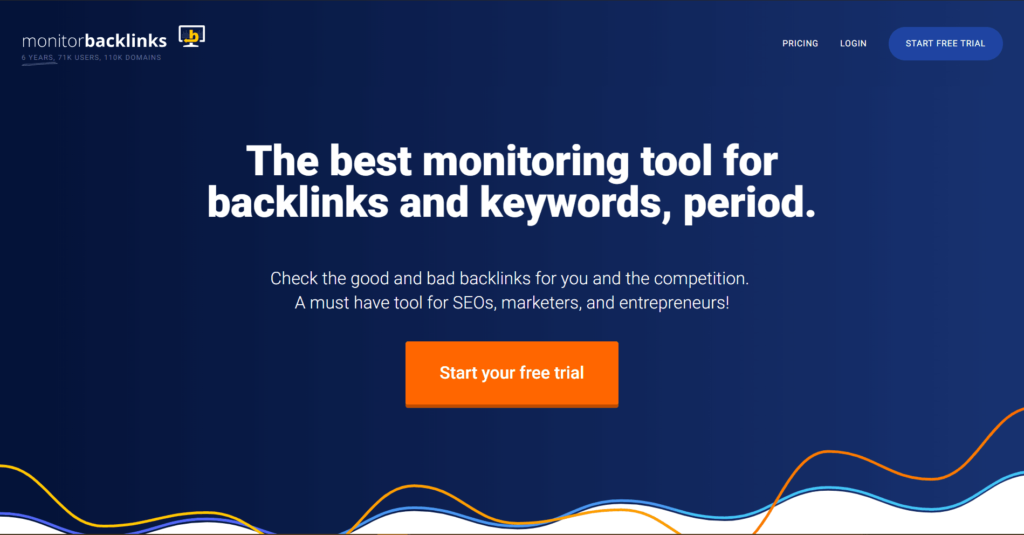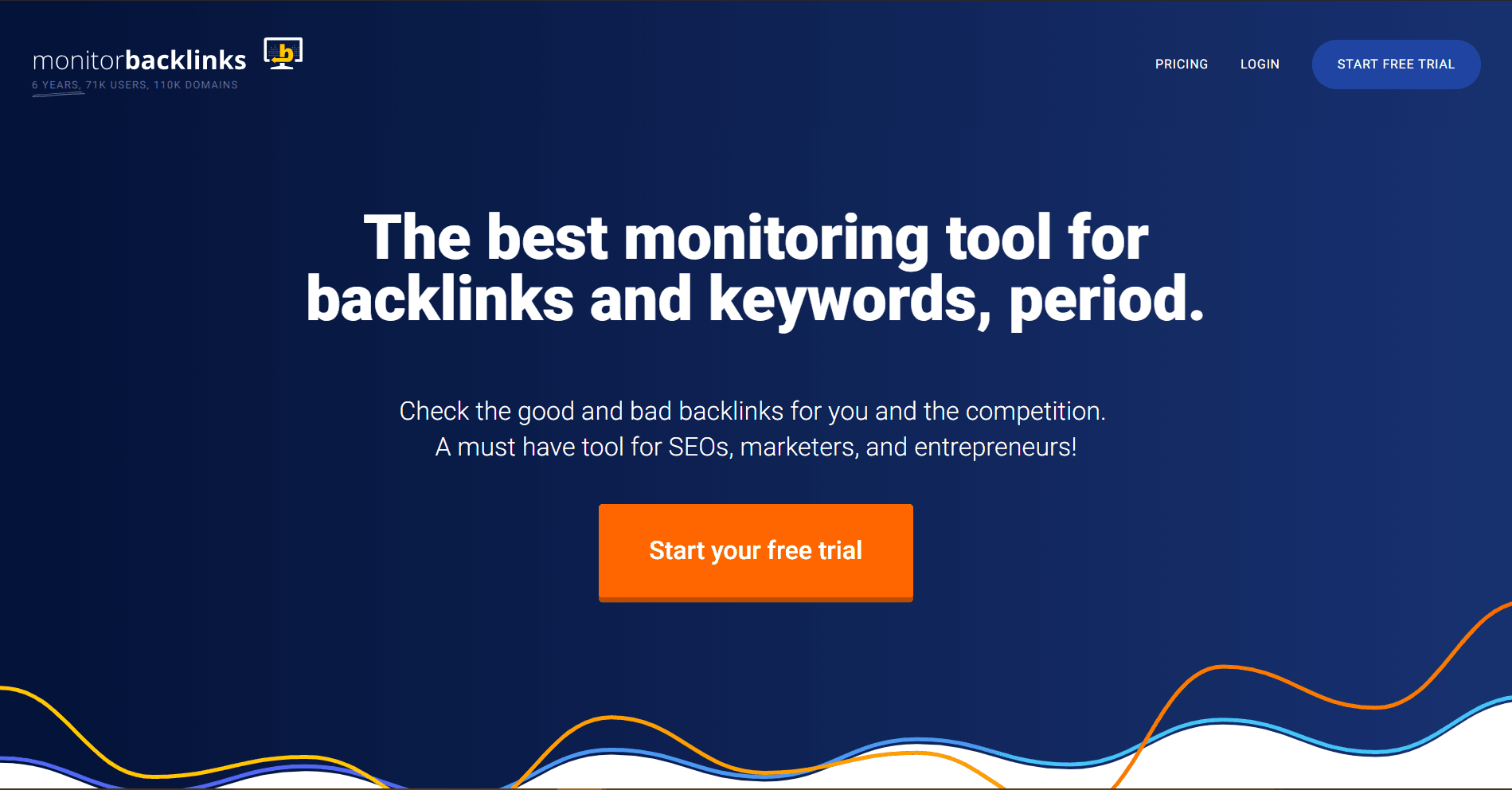 Monitoring backlinks is one of the best backlink analysis tools. This is a must-have for SEO experts, marketers, and entrepreneurs.
Monitor backlink Features:
It helps create high-quality links that can help increase traffic to your website.
Monitoring backlinks can help you get back your valuable lost links.
It allows you to track keyword rankings over time and analyze the impact of backlink changes on your rankings.
Backlink analytics tools are extremely helpful in helping you build a strong backlink profile. They can help you analyze your competitors' backlinks so that you can plan strategies to outrank them. Use the backlink analysis tools to increase your website's credibility and traffic.
Do you know of other useful backlink analysis tools? Please let us know in the comments below.